Ralph Milton is an angel. He may not look the part, but then, who does?
In Angels in Red Suspenders, Milton shares stories of everyday miracles, hope, and the discovery of meaning. With characteristic zip and humor, he offers readers food for the spirit.
Ralph Milton, Author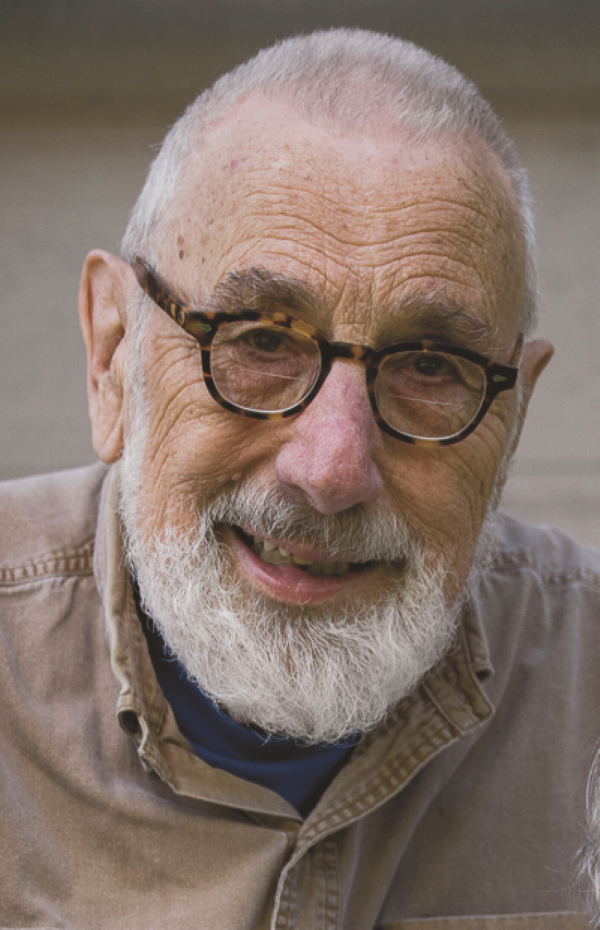 Dr. Ralph Milton is one of Canada's best-known religious communicators, and a recipient of an Honorary Doctorate of Sacred Letters from St. Stephen's College, Edmonton. He also has an Honorary Doctorate of Divinity from the Vancouver School of Theology. A former news broadcaster, open line host and church administrator, Milton is the author of 17 books including the bestselling Family Story Bible; Angels in Red Suspenders; and Julian's Cell, a novel based on the life of Julian of Norwich. On the Internet, Ralph Milton publishes the popular e-zine Rumors, which uses liberal doses of humour and story to communicate a lively faith. Co-founder of Wood Lake Publishing, Ralph Milton lives in Kelowna, British Columbia, with his wife and friend of 50 years, Beverley, a retired church minister. Together, they remain the ever-proud grandparents of Zoe and Jake.
Submit a Review
Rhonda Pigott, The Daily Courier
Milton uses the story as a lens through which to view and make sense of the complex life around us.
Neufeld Wiens, Winnipeg Free Press
Milton maintains that spirituality is like sex. If you're not having fun, you're not doing it right. And this book, reminiscent of the writing of Robert Fulghum, is fun.
But Angels In Red Suspenders is not just fun in the shallow sense of the word. It is about joy - the joy found not only in happiness and celebration but in the midst of pain and sorrow as well.
Angela Hall, Coast Mountain News
It's a funny, easy-read, tongue-in-cheek approach that combines spirituality with the author's personal musings on events, family, friends, and the ordeal of aging.
Milton doesn't try to convince or convert you or even expect you to take him seriously - as a matter of fact, there are complete chapters that may shock some of the readers - if they aren't doubled up in laughter.
Patricia Clarke, The United Church Observer
Here's an easy-to-read book in everyday language about living spiritually from Ralph Milton. It's a collection of short pieces, to be read one at a time, some of them inspiring laughter, others offering insights into meanings below the surface of life. "Laughter and tears come from the same place in our soul," Milton says, "and laughter needs to be there with the tears or the tears will turn into despair."
Andrea Deakin, Chilliwack Times
Angels in Red Suspenders is a down-to-earth collection of short pieces, some recycled from other publications, others used in seminars and speeches, all dealing with the human condition and told with an everyday humour and wisdom that makes them accessible.
It is as if you are sitting with a sage friend whose approach to the problems of the everyday puts them in a special perspective.
Arnold Ranneris, The Rare Bird
This is a book to have at hand to dip into, laugh and ponder and savour penetrating insights.
I am an angel.
That's a bit of a stretch, I know. A guy with a beard and red suspenders is definitely not the first image that pops into your mind when you think of angels. You think of those fat, five-year-old cherubs that Raphael put into his paintings, or St. Michael who looks like the Pope with wings. But a large-nosed, flat footed, past-his-prime male in blue jeans and bifocals?
The angel part doesn't show all the time, of course. Not even most of the time. But sometimes. Sometimes I am angelic. Yes, believe it.
So are you.
---
Sometimes the bad angels and good angels are the same people.
I heard a story about a teacher who asked the children, "If all the bad people were painted red and all the good people were painted green, what color would you be?"
"Striped," answered one very wise child.