Julian's Cell is a unique work of historical fiction, an attempt to imagine Julian of Norwich's life as it could have been. This is the earthy story of "Katherine" – daughter of a stern and bitter mother. Married at age 16 to Walter, she loses both her children and her husband during the great plagues. She has visions of the passion of Christ and becomes an anchorite – she is "buried alive" in a cell attached to St. Julian's church to lead a life devoted to prayer and spiritual counsel. Today she is known as Mother Julian, or Julian of Norwich, the first woman to write in the English language, and one of the greatest Christian theologians and mystics of all time.
Ralph Milton, Author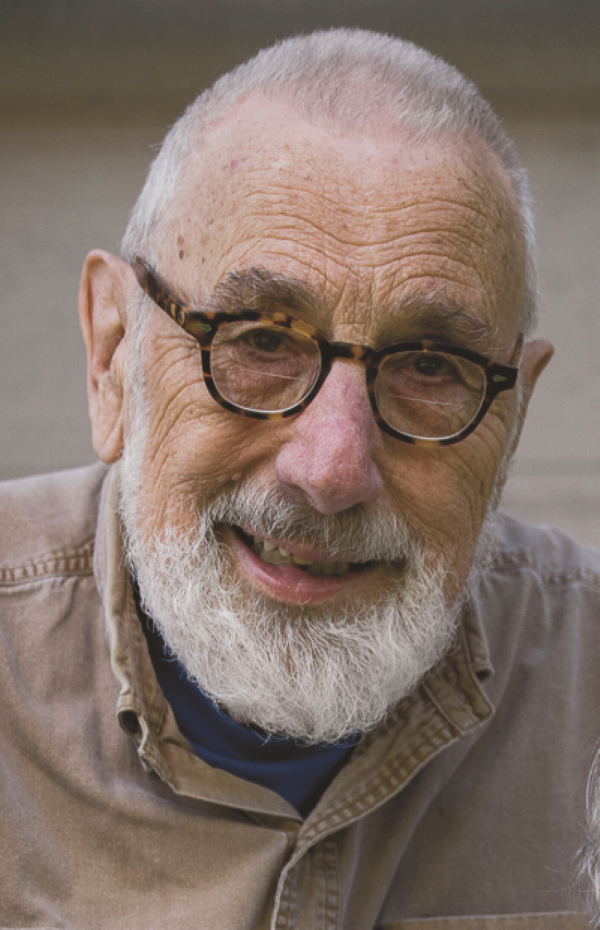 Dr. Ralph Milton is one of Canada's best-known religious communicators, and a recipient of an Honorary Doctorate of Sacred Letters from St. Stephen's College, Edmonton. He also has an Honorary Doctorate of Divinity from the Vancouver School of Theology. A former news broadcaster, open line host and church administrator, Milton is the author of 17 books including the bestselling Family Story Bible; Angels in Red Suspenders; and Julian's Cell, a novel based on the life of Julian of Norwich. On the Internet, Ralph Milton publishes the popular e-zine Rumors, which uses liberal doses of humour and story to communicate a lively faith. Co-founder of Wood Lake Publishing, Ralph Milton lives in Kelowna, British Columbia, with his wife and friend of 50 years, Beverley, a retired church minister. Together, they remain the ever-proud grandparents of Zoe and Jake.
Submit a Review
Wayne A. Holst
Julian's Cell is not so much an organized presentation of her times or her thought as it is a fictionalized, yet 'truthful' rendering of her life. By introducing us to Julian in her context we are helped to better understand our own.
The author's characteristic 'down home' writing style is used effectively.
Julian's Cell is a worthy endeavour and offers a good entre to her spiritual writings themselves.
Canon Dorothy Barker, The HighWay
From the sources available Ralph has created his "earthy story of Julian of Norwich," the subtitle of the book.
Every once in a while a book appears the reception of which meets with appreciation and enthusiasm beyond all expectations of the author or publisher. Such a book obviously touches, meets some deep longing, some need and/or aspiration abroad in the spirit of its time.
Julian's Cell is proving to be such a book.
Ralph Milton has brought not only the person of Julian alive, but perhaps more importantly has made accessible to the modern reader the powerful understanding of this medieval woman of the God of Love and the love of God.
Donna Sinclair, The Observer
Julian's Cell, is a lovely piece of storytelling. The author firmly grounds the mystic he has grown to love in a chaotic world of enormous class difference, fruitless, bloody conflict, disease, and revolution. At the same time, Julian's Cell conveys the richness of her solitude.
All this in a storyteller's language, direct, clear and – in the spirit of Julian's contemporary, Geoffrey Chaucer – sometimes bawdy. But it is always tender and compassionate. It is a generous language, entirely effective for Milton's purpose: to help us, too, fall in love with a woman who brings the God we need to a century as troubled as her own.
Ben Wiebe, Christian Week
Milton's story presents us with wonderfully imperfect three-dimensional characters. They struggle with God. The author also evokes, with pungent clarity, the tastes and smells of 14th century England.
There is an easy earthiness about the book (as the subtitle suggests) that lends a further element of realism and truth to the story. It is refreshing that Milton shows his characters as they came to him.
Julian's Cell is a satisfying account, as profound as it is simple.
Milton presents an imaginative portrait of an anonymous woman whose visions are as relevant today as they were to the people of 14th century Norwich.
Alan Reynolds
The story is simply told.
In many places, the narrative is both very beautiful and also quite deep – deep not in the sense of difficult, but deep like a clear pool in which you can see stones on the bottom twenty feet below.
The book in places is quite vulgar, notably in the person of Alice, Julian's maid. But it is never blasphemous, and I must admit that I found the vulgarity added a bit of spice to the story.
Books are expensive these days, but I consider the book worth the price. It's a good Sunday read, good for the soul.
BC Bookworld
His novel is an amalgam of many theories, a fanciful exploration of character in the form of fiction, not a work of theology. Whether or not Milton's talents as a novelist will match his success as the co-founding publisher of Wood Lake Books – a Kelowna company now co-operatively owned – Milton intends his leap of faith and imagination to be proactive. And earthy. This is cross marketing for the third millennium.