Music & Audio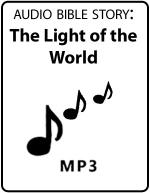 "All deep things are song. It seems somehow the very essence of us…"
– Thomas Carlyle
Welcome to our music and audio resource pages, which contain a complete listing of our titles. On these pages you can order CDs and songbooks, as well as download music and audio MP3 files and sheet music.
Churches increasingly use the internet to access and share digital content be it music or video. Under the law, however, distribution by anyone except the rightful copyright owners or reseller (publishers, labels, or artists) is strictly prohibited.
Channels of distribution include, but are not limited to, email, web sites, you-tube or digital storage devices.
The following chart shows the license holder(s) for each song in each of the 9 Seasons of the Spirit Music Volumes. Please contact a license holder for permission to distribute.
License holders for Seasons of the Spirit Music Volumes 1-9
Sound effects within Audio Bible Stories courtesy of SoundJay.com. Used with permission.