"We are living in the midst of a turning point in the history of Christianity that is more radical than the Reformation period, perhaps as radical as the birth of Christianity itself. This emerging form of Christianity is so new that it does not seem to be Christianity at all to many people."
–Gene W. Marshall, from the Preface
In this new and updated edition of his 1984 classic A Primer on Radical Christianity, Gene Marshall continues his "effort to envision for the general reader the radical gifts of the Christian revelation for the tasks of realistic living in our contemporary settings."
Progressive Christians will be immediately drawn to Marshall's discussions of "Spirit" sickness and how to heal it, his reflections on the nature of God, the relevance of the life of Jesus for people today, and the importance of community and of ethical thinking, which are as fresh and challenging today as they were when he first wrote on these topics.
This edition features two new appendices, which contain updates to his original chapters on "ethical thinking" and "the community of the committed."
Gene W. Marshall, Author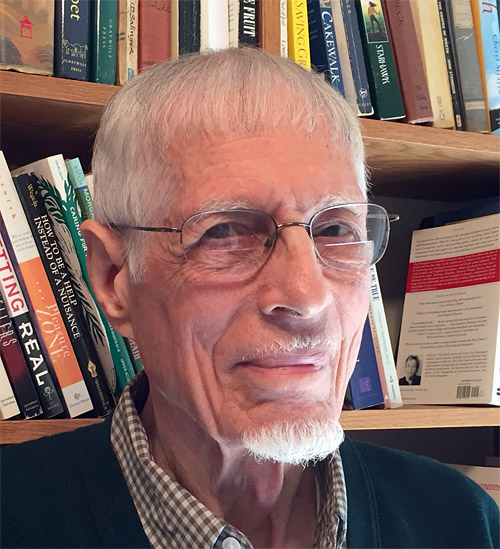 Gene W. Marshall began his education as a mathematician and physicist. In 1953, he decided to leave a mathematics career and attend seminary at Perkins School of Theology in Dallas, Texas. He has served as a local church pastor, a chaplain in the army, and in 1962 joined a religious order of families (the Order: Ecumenical), and travelled the United States, Canada, Latin America, Europe, India, Hong Kong, and Australia teaching and lecturing on religious and social ethics topics. These trips included an in-depth study of world cultures and a vivid sense of the social conditions of the world's peoples. He was an active participant in the Civil Rights revolution, serving for one year as the Protestant executive of The National Conference on Religion and Race. For six years he served as dean of an eight-week residential academy that trained leadership personnel for religious and social engagement work throughout the world. In 1984, he and his wife, Joyce Marshall, organized a nonprofit educational organization, Realistic Living, and began publishing journals, books, and essays. The couple were also organizers of bioregionalism, a geographically sensitive form of ecological realism, radical feminism, and interreligious sensibilities.
Submit a Review
Michael D. May
Radical Gifts is not simply another commentary on Christianity. Gene Marshall exposes the raw, unchanging, revelation and happening that transformed human consciousness 2000 years ago and retains the potency to do so today. Prepare to release the impotent "Christianity" of contemporary popular culture that has no capacity to revolutionize personal lives or the planet. The Christianity revealed in Radical Gifts cannot be destroyed or defeated. Gene Marshall invites us on a personal journey into the core of existence. This is not a book to be read, but encountered."
Marie B. Sharp
MA in Ed& HD; Faculty of Tainan Seminary, Taiwan; Project Director, Welfare to Work, The United Planning Organization, DC.
Gene Marshall beckons the reader toward contextually reconciling authentic images of Christianity with a not yet invented future of unresolved challenges. The author connects Christianity with actual life experience. The narrative freights a commitment to seeing holiness in what is, in the reality of life. Gene Marshall offers concrete practices that embody commitment, integrity and a framework of functioning in community. I experience the author standing in the times in which we live with eyes toward Christian relevance and shaping the awakening human dialogue in a resurgence of spirit.
Roy Philbrook
We are in a time in history when transformation is happening. This transformation is creating immense upheavals in many aspects of our lives. As we self-consciously stand in the midst of this upheaval and attempt to intentionally move toward our transformed future, this articulation of the Radical Gifts offers insights into our history and our future which will allow our human spirit to continue to thrive in harmony with the radical reality we are living.