NEW RELEASE - AVAILABLE NOW!
The words "Treaty means that your identity is bigger than just you" are used both literally and metaphorically.
"It's tempting to start the story of a long journey, even a journey of realization, with the arrival rather than the first, uncertain, steps. But it's really those first steps that prepare for everything else."
"First steps are what this book is about," writes Matthew Anderson in his preface, and understanding Treaty
is an essential first step.
Treaty – what it meant to the First Nations and to the Newcomers who originally entered into it, and what it could and should mean for all of us today – lies at the heart of this book. Treaty is key to the shared narrative, shared spirituality, and shared respect for the land that Ray Aldred says are necessary for our peoples – Indigenous and non-Indigenous alike – to walk well, to live well together on the land because Treaty still is, or should be, a lived reality. Treaty doesn't refer to a onetime, historical event, but to a lasting, daily way of "living well," in right relation to each other, to the land, and to the Creator.
Matthew Anderson, Author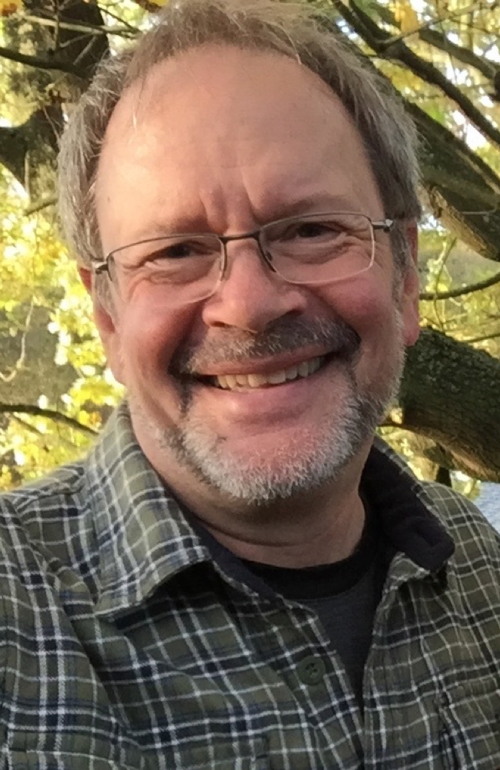 Reverend Doctor Matthew Anderson was born and raised on Treaty 4 territory. He is an Affiliate Professor in Theological Studies at Concordia University, Tio'tiá:ke (Montréal). He was recently appointed Director of Camino Nova Scotia at the Atlantic School of Theology and is an ordained Lutheran Pastor. He lives with his wife, Sara, in Antigonish, Nova Scotia. Matthew is father to three grown children and has one grandchild. He podcasts at Pilgrimage Stories from Up and Down the Staircase, and blogs at somethinggrand.ca and unsettledwords.com.
Raymond Aldred, Author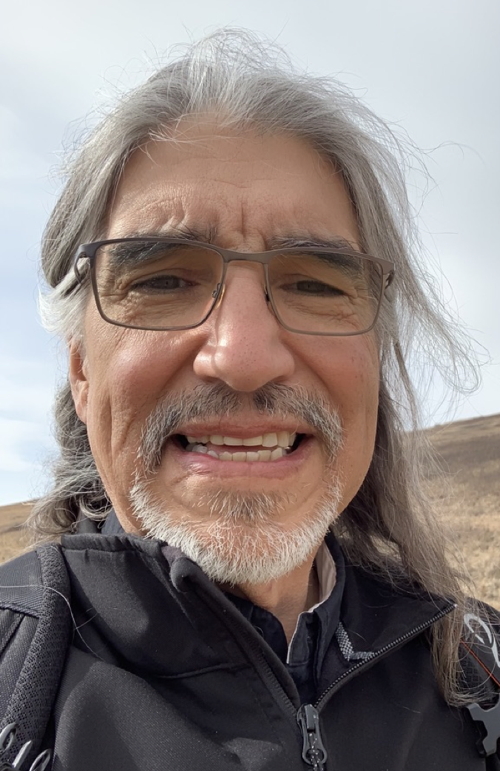 Reverend Doctor Raymond Aldred is a husband, father of four, and grandfather. He was first ordained with the Christian and Missionary Alliance in Canada and is now ordained with the Anglican Church of Canada. He is status Cree from Swan River Band, Treaty 8. Born in Northern Alberta, he now resides with his wife, Elaine, in Richmond, British Columbia, Canada. Ray is the director of the Indigenous Studies Program at the Vancouver School of Theology, whose mission is to partner with the Indigenous Church around theological education. Ray's passion is to help as many as possible hear the gospel in their heart language. Together, Ray and Elaine have also helped train people to facilitate support groups for those who have suffered abuse.
Submit a Review
Rev. Richard R. Topping, Ph. D.
President and Vice-Chancellor, Vancouver School of Theology
"In our Home and Treaty Land Ray Aldred and Matthew Anderson engage in a beautiful conversation. Together in alternating essays that feel like steps, Ray and Matthew journey toward a shared story of right relationships to the land, to Indigenous peoples and a shared spirituality. If you are interested in walking the creation story with Indigenous peoples; if you want to follow through on the Calls to Action of Canada's Truth and Reconciliation Commission, this is an excellent place to start."
Meredith J. C. Warren, PhD
Director, Sheffield Institute for Interdisciplinary Biblical Studies
This is a powerful, moving book that should be required reading for those who wish to honour the call to reconciliation. In it, the authors share their experience and knowledge, presenting readers with profound and sometimes painful truths; our relationship with Creation is illuminated through the authors' storytelling and reflection. Aldred and Anderson's conversation leads readers on a journey of relations, with each other, with the Land, and with our shared pasts, presents, and futures.
---
Sara Parks
As someone who has heard both Ray and Matthew speak on Indigenous-Settler relationships and on Canadians' need to heal their relationship to the Land many times over the years, I am so happy to see this book in print. It contains material from many of their talks, along with freshly written material after the recovery of the residential "school" children's graves, woven into an organic dialogue, alternating one chapter by Ray and one by Matthew throughout. Although it is particularly written for Christians and makes references to theology and biblical texts, this is not done in such a way as to be off-putting to other readers at all. Ray's and Matthew's Christian contexts (one Cree, one Settler) do not overpower their knowledgeable, at times poetic, and at times funny writing about Treaty, about the role of literally walking one's Treaty Lands, about the vast distance remaining between here and reconciliation, about taking small steps to begin. Ray and Matthew have provided a gentle, witty, and enlightening beginner's guide to walking well in Treaty together.