Superabundantly Alive: Thomas Merton's Dance with the Feminine is a unique, unified, multi-genre work that includes dialogue, imaginary letters, poems, and reflective essays by two established Canadian poets. Taking cues from Merton himself, Susan and John establish a playful, jazzy, tone — superabundantly alive. This book invites participation for those who already know Merton's work and for those who are meeting this whole and broken, prophetic, whimsical, paradoxical prophet and visionary for the first time.

Robert Lax once described Merton's poetry and the man himself as "superabundantly alive." McCaslin and Porter prove the truth of this description in their enchanting account of the writer-mystic who now comes into his second century of stature and significance, in the words of Boris Pasternak, "[a]live and burning to the end.
See Susan and John talk about Superabundantly Alive on The Nancy Duffy Show here:
Show No. 64: The Superabundance Found in Collaboration. A Literary Talk with Susan McCaslin and J.S. Porter
J.S Porter, Author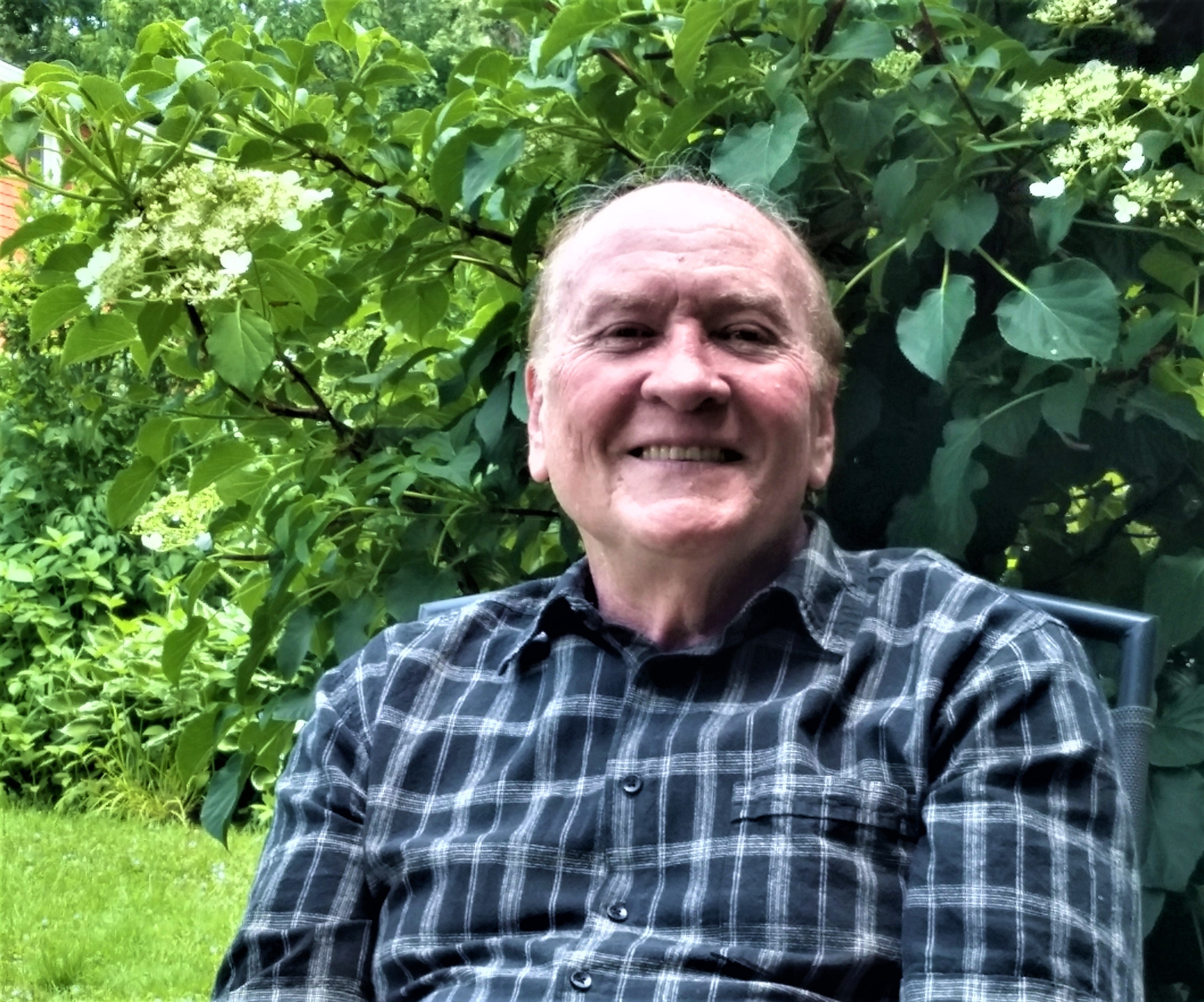 J.S. PORTER was born in Belfast in the north of Ireland and educated at McMaster University (MA in English literature) in Hamilton, Ontario. He has been reading, thinking about, speaking about, and writing about Thomas Merton for 40 years. He has made six contributions to The Merton Seasonal, two to The Merton Annual, and three to The Merton Journal along with articles on Merton in Brick, The Antigonish Review, and other journals. Presently culture critic for The Nancy Duffy Show, he is a columnist for Dialogue Magazine and a frequent contributor to the online journal Hamilton Arts and Letters. His books include The Thomas Merton Poems (Moonstone), an imaginative re-creation of Merton for our time; Spirit Book Word: An Inquiry into Literature and Spirituality (Novalis), with a chapter on Merton; Thomas Merton: Hermit at the Heart of Things (Novalis); and Lightness and Soul: Musings on Eight Jewish Writers (Seraphim Editions), with a chapter on Robert Lax. Porter is acknowledged for his literary contributions in the Canadian Who's Who. He lives in Hamilton, Ontario, with his wife, Cheryl. www.spiritbookword.net
Susan McCaslin, Author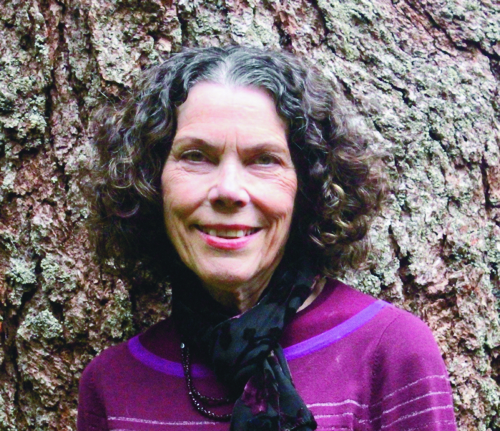 Susan McCaslin is a Canadian poet and Thomas Merton scholar who has published 15 volumes of poetry, including several long sequences on Thomas Merton. Susan is a Wood Lake author of a volume of essays titled Arousing the Spirit: Provocative Writings (Wood Lake Books, 2011). Her most recent volume of poetry is Into the Open: Poems New and Selected (Inanna Publications, 2017). Previous volumes include Painter, Poet, Mountain: After Cézanne (Quattro Books, 2016) and Demeter Goes Skydiving (University of Alberta Press, 2011)The latter was short-listed for the BC Book Prize (Dorothy Livesay Award) and the first-place winner of the Alberta Book Publishing Award (Robert Kroetsch Poetry Book Award). McCaslin has published critical essays on Merton in The Merton Seasonal, The Merton Annual, Thomas Merton: Monk on the Edge (The Thomas Merton Society of Canada), Merton and Hesychasm (Fons Vitae), and We Are Already One: Thomas Merton's Message of Hope; Reflections to Honour His Centenary (1915–2015). Her recent memoir is Into the Mystic: My Years with Olga (Inanna, 2014). She resides in Fort Langley, British Columbia with her husband, Mark, where she initiated the Han Shan Poetry Project as part of a successful campaign to save an endangered rainforest along the Fraser River. www.susanmccaslin.ca
Submit a Review
Co-editor, The Merton Annual
Deborah Pope Kehoe
In Superabundantly Alive: Thomas Merton's Dance with the Feminine, Susan McCaslin and J. S. Porter combine their expansive resources of Mertoniana, theology, and third-eye poetics to compile a volume that is at once erudite, conversational, and spiritual. The work of seasoned poets who know how to direct and release the power of language with masterful economy and creativity, the book offers a diverse readership an impressive variety of tone and format, including scholarly analysis, confessional reflection, evocative shaped verse, lively authorial dialogue, and letters to influential women in Merton's life.
At the book's vital core is a thorough exploration of the role of feminine wisdom in the life and works of Thomas Merton. With apt sensitivity to the delicate aspects of their subject matter, McCaslin and Porter pursue their central purpose from multiple angles, plumbing its depths through scholarship, imagination, and personal experience accrued from a lifelong engagement with the many facets of Thomas Merton. This unique publication is a fitting commemoration of the fiftieth anniversary of Merton's death as well as a valuable contribution to Merton Studies for generations to come.
Paul R. Dekar
Hamilton Arts & Letters
Cistercian monk, priest and writer, Thomas Merton (1915-1968) was an influential post-Second World War figure for many Catholics and non-Catholics alike. His writings—for example, his essay "The Root of War is Fear" and poetry like Original Child Bomb: Points for Meditation to Be Scratched on the Walls of a Cave–inspired both authors of this fresh revisiting of Merton's legacy.
A poet living in British Columbia, Susan McCaslin writes, "Merton … encourages people within and without traditional religions to plumb their own inner depths and engage with issues of social justice" (p. 20). Hamiltonian J.S. Porter observes, "Thomas Merton has a surprising capacity to pop up in places you may not expect. He is still alive in our culture, a quiet presence in recited prayers at addiction meetings … [and] in words on love at weddings and even at funerals. His words encourage, challenge, scold, provoke, console, and humble" (p. 29).
Merton is most frequently remembered for his autobiography, The Seven Storey Mountain (1948), and his writings in the 1960s on prayer, interfaith and social issues. This book focuses on the person, especially one who struggled with gender relationships. I found especially moving Susan McCaslin's imagined exchanges of Merton with women in his life: his mother Ruth Jenkins: Catholic Saints like Thérèse de Lisieux; Margie, the nurse with whom Merton fell in love; writers like Julian of Norwich and Dorothy Day; the musician Joan Baez and others.
During a speech in 2015 before the United States Congress, Pope Francis singled out Merton as one of four "great Americans" along with Dorothy Day, John F. Kennedy, and Martin Luther King, Jr. The pope described Merton as "above all a man of prayer, a thinker who challenged the certitudes of his time and opened new horizons for souls and for the church. He was also a man of dialogue, a promoter of peace between peoples and religions." The monk's contribution to America's cultural reserves, the pope said, falls under our capacity to pursue dialogue.
Writing on December 15, 2018, fifty years to the day of his death, I am struck how Thomas Merton still challenges readers to pursue dialogue on inter-religious, gender and other social issues. This book, a compilation of essays and poetry some of which have been published elsewhere, may inspire general readers who do not know Merton's writings to explore his ever-vital literary output. For Merton aficionados, this book captures afresh the prophetic spirit of one who, as Merton's friend Robert Lax wrote, was "superabundantly alive."
Ross Labrie
Professor Emeritus - University of British Columbia
This is a bright and spirited homage to Thomas Merton's life and writings by two Canadian authors, Susan McCaslin and J.S. Porter. In comparison with the usual biographical analysis, we see these two writers lifting their wings as it were, held aloft by Merton's powerful current. In this, they join significant figures in Merton's life, such as those immortalized in McCaslin's poetic "Grotto of Sophia Ikons." One admires these authors' inventiveness as in J.S. Porter's transposition of Merton into the "paved desert" of Las Vegas where the scene is altogether similar to the consumer culture that Merton presciently depicted. Above all, one sees the legacy of Merton's devotion to language, which at times assumes a hybrid shape reflecting minds filled with Merton's speech. The book is given its thematic direction by Merton's enlarged awareness of woman in the 1960s following his romantic episode with a nurse, Margie, in what turned out to be the final years of his life. In particular, McCaslin argues that in the prose poem, "Hagia Sophia," Merton, who had lived in a community of men for most of his life, came to link the recovery of the feminine to the "world's salvation." With a balanced eye, the writers of this book do not hesitate to query Merton posthumously, with McCaslin questioning Margie regarding the relationship with Merton. "Did you ask yourself if he "loved the idea of falling in love more than the act of loving?" Accompanying the feminist theme is the pervasive suggestion that Merton's life was a commitment to growth, to an always "surging, expanding process." Well said.
David Brydges
Poet and Artistic Director of Spring Pulse Poetry Festival
Susan McCaslin and J.S. Porter' Superabundantly Alive: Thomas Merton's Dance with the Feminine has a superabundance of 21st-century relevance, especially for those whose knowledge of Merton is still in the 20th-century. Hopefully, their recent multi-genre book will begin a revisionary phase of understanding Merton's multi-faceted life more deeply and appreciatively. It synthesizes and contemporizes his legacy, highlighting aspects such as the divine feminine figure of Sophia, Eastern philosophy, and Merton's own luminous poetry. Such a vast visionary, integrative perspective is needed if humanity is to survive as an evolving species. Sometimes great mystics come into their finest public light decades or more after their deaths. This century Merton's well-worded and well-worked wisdom is a burning light.
David C. Brydges, poet and artistic director of spring pulse poetry festival, Cobalt, Ontario
Ron Dart
Merton Seasonal, former Professor in the Department of Political Science, Philosophy and Religious Studies at the University of Fraser Valley
"The fact that the authors view the theme through a distinctively poetic lens (as did Merton himself) means that they have a special, uncanny way of approaching Merton's dance with the feminine. There are various ways and means of living into and drawing thoughtfully from Merton, and Superabundantly Alive has evocatively "footed" a particularly attractive approach. It is our task and calling as readers to respond to the music of their chosen genre in a similar spirit. This is a must-read collection of essays for those who are keen to step forth to join Merton in his eternal dance with the feminine."
Read the rest of the review here: http://merton.org/ITMS/Seasonal/44/44-1DartRevMcCaslin.pdf