SILVER MEDAL WINNER OF 2020 ILLUMINATION BOOK AWARDS!
BRONZE MEDAL WINNER OF 2019 LIVING NOW BOOK AWARDS!

Spiritual growth and learning involve change in behaviour. Just like it is not easy to swing a golf club and hit a great drive every time, daily living is fraught with challenges that test our commitment to be loving and peaceful. There are many ways people grow spiritually. One person can make a huge jump in an instant due to the circumstances of the day, or to past experiences; for others, spiritual growth may be more gradual, measured, and intentional.
In Power for Life, ordained minister, spiritual educator, life teacher, and author David Preston Sharp offers a slow and steady approach. Sharp shares both the process and the fruit of a two-and-a-half-year meditation practice he engaged in to further his own spiritual growth. The resulting guidance offered in Power for Life revolves around basic themes such as kindness, gentleness, joy, love, peace, and patience. It also challenges our everyday level of compassion, self-control and awareness.
In each of the 365 meditations, Sharp offers a "morning" question for the reader to take into the day ahead, along with words of guidance. Each "evening," he reflects honestly on his own experience of trying to live that guidance and invites readers to do the same.
Power for Life is an invitation to greater spiritual maturity and the joy, gratitude, and wonder such awakening can bring.
David Sharp, Author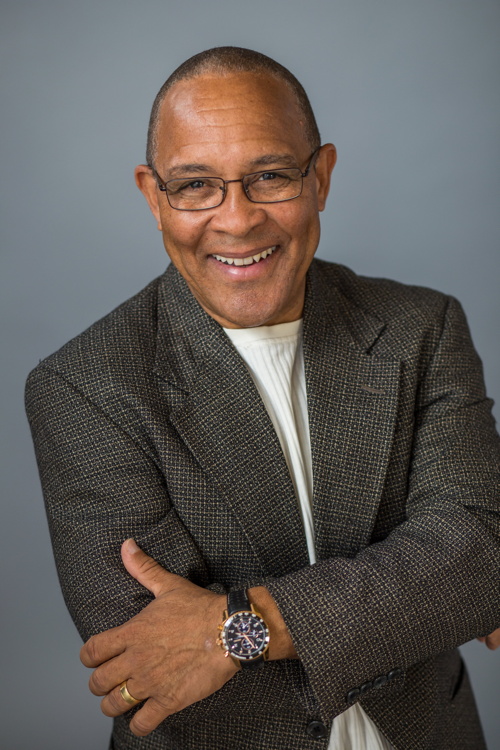 Dr. David Preston Sharp, DMin., is a life teacher. He is a speaker, writer, performer, composer, author and spiritual educator.
Over the last 30 years, Sharp has given countless presentations for major corporations, civic organizations, universities and churches, as a keynote speaker, motivational speaker, and inspirational performer. He has an extensive background as a creative artist and has won awards for his songwriting and poetry. He has performed in major theatres, including on Broadway; in films and on television; and has directed and choreographed for the theatre.
Sharp is an ordained minister (Presbyterian Church, USA) who incorporates the arts as a powerful tool of communication that complements the scholarship and intellect he brings to bear in his lectures and presentations. He has recorded CDs of inspiring music and poetry, has hosted a contemporary lifestyle television show in the San Francisco Bay Area – The Art and Soul of Urban Living – and was editor-in-chief of Soul Mag, a nationally distributed magazine bridging entertainment, culture, and spirituality. As a freelance writer, he has been published in numerous books, journals, periodicals, magazines, and other media formats.
As an educator, Sharp is on a life-long mission to expand his understanding of spirituality and share the wisdom of the world's great truths and spiritual texts. He has worked with people of all ages, and has a passion for teaching and sharing the resources that allow people to live life to the fullest, whatever the challenges.
Sharp has served on the faculty of the University of Southern California, San Jose State University, the University of Creation Spirituality (now Wisdom University), and Naropa University. He holds a BFA in drama from the University of Southern California, a Masters of Divinity from San Francisco Theological Seminary, a Masters in Special Education from Santa Clara University, and a Doctorate of Ministry from the University of Creation Spirituality. He resides in Boulder, Colorado, with his wife, Jeannine Goode-Allen.
Submit a Review
Stuart Calvin Lord
President and CEO, Delta Developmental LLC
Power for Life unites the spiritual traditions of meditation, prayer, and contemplation by inviting the reader to fully engage with life's deepest questions regarding the purpose of our shared spiritual journey of enlightenment. Freud said that life was composed of love, work, and peace, and this book encourages us all to awaken our collective sense of joy, sorrow, and tribulation so that we may fully engage with our life's greater meaning. With great eloquence, wit, and compelling logic, Sharp invites the reader to begin and end each day with the eloquence of gratitude in a search for meaning and purpose so that we may all navigate and embrace the challenges of being self-aware.
Madolyn Osborne
Actress
I made "friends" with Dr. David Sharp's inspirational guide book Power For Life almost immediately. This is a valuable distinction as the author's incredible warmth and transparency urges the reader into an intimacy with God that truly feels like a friend leading you on a search for buried treasure.
The personal anecdotes he shares along his meditational journey are humbling, sweet, humorous and sometimes spooky good! My favorite epiphany among many in this songbook of tranquility and struggle is this: "I am glad the Lord wants all of me".
If you long to travel on a peaceful riverboat captained by the Holy Spirit, take this trip with David Sharp who never tires of exploring fresh spiritual insight and sharing the anticipation, surprise, and reward of seeking our Maker and His best life.
Matthew Fox
Spiritual Theologian, Episcopal priest, activist, former member of the Dominican order, and author of 35 books, including Original Blessing
"In this interactive book of daily meditations the author speaks to Spirit and Spirit to the author in a sort of call and response rhythm and the interactive messages in turn speak to the reader and challenge one to focus on a particular theme for the day. Some entries include an "Evening Response" that offers a reflection on events in the author's day that echo the teaching of the day. The result is intimacy and guidance of a gentle and enticing kind--an invitation to live deeply and quietly, inwardly and purposefully. Many people will surely feel inspired and empowered by this special book of daily meditations with its invitations to journey deeply and act with integrity. The book is full of deep, candid and honest soul searchings that awaken one's own deepest needs, inspirations and aspirations."
Brian Stokes Mitchell
American stage, film, and television actor and singer, winner of the 2000 Tony Award for Best Actor in a Musical (Kiss Me, Kate).
"Acting and life are collaborative arts. As a performing artist it is of utmost importance to be in collaborative harmony with the director. The best directors don't make you "do" things – they help you make your own discoveries. Dr. David Preston Sharp's Power for Life is a book about being an active participant and mindful collaborator with the best and (most subtly obvious) director in our life – the Universal Divine One (of many earthly names). It's also a "how-to" book about being here now; about "ask and you shall receive;" and "knock and the door shall be opened." It's a book about listening with open ears, open eyes, open mind, and open heart. It is a book about living artfully. And like a good director, it doesn't tell you what to do or how to do it, but guides by gentle suggestion, leaving the deepest and most profound answers for you to discover on your own."
Mirabai Starr
Author of God of Love and Caravan of No Despair
"In this gentle meditation on navigating life's journey with depth and grace, inspirational author David Sharp offers a deep breath for our souls. His wisdom is simple and expansive, his language clear and inviting."
Diane C. McPhail
Author of The Abolitionist's Daughter
David Sharp has given us an immense gift in the space of this one book. It is not only his own range of wisdom and perception he gives us but a simple and straightforward discipline for exploring our own. There are many devotional books and there are books of spiritual guidance. In Power for Life, Dr. Sharp has given us both and given with power and grace a gentle means for exploring our own. He has done so in an elegant but accessible poetic form. The devotions he offers are his own explorations, questions of The Spirit for the day. I have been surprised by how his questioning has touched closely on my own life on any given day. His methodology, using the non-dominant hand to write in response, is one I have long been familiar with as a therapist. Yet to use this technique to converse with The Spirit and to hear from one's inner depth is new to me. And already deeply valuable. I am profoundly grateful to David Sharp for the gift of this powerful book.
Marvin Lee Anderson
Historical Theologian, Teacher, Scholar and Consultant on Congregational Ministry
Anchored in the wisdom distilled from his moving biography, I'm a Black Man, Who are You?, Dr. David Preston Sharp draws from his accomplished career of professional versatility and performative artistry to produce Power for Life. Unlike the popular devotional templates like Our Daily Bread and Chicken Soup of the Soul which feature others' awe-inspiring stories, this book is a veritable smorgasbord of daily meditations focused solely and soulfully on the reader's own inimitable story and yearning for spiritual growth. Premised on the powerful call and response rhythm that animates African American worship, Dr. Sharp engages the reader in a comparable rhythm attuned to hearing and heeding the voice of spiritual guidance from that inner holy temple or sanctum. With the acumen of a spiritual director and the emotional intelligence of a pastor, each guidance in this book not only makes it a highly fibrous and nourishing daily staple, but one that replenishes the spiritually hungry reader with the satedness promised by the Psalmist's reassurance: "Taste and see that the Lord is good." Promise!