The world is too much with us. It was 1802 when English Romantic poet William Wordsworth remarked that humanity was wasting its energy on the quest for material acquisition. Centuries later, we may wonder if we are better or worse off – with growing numbers suffering from maladies ranging from affluenza to social media addiction, narcissism, and worse. As respected futurist Thomas Lombardo puts it, "We are becoming lost and forlorn, drowning in an overpowering present." In this short and insightful book, he calls us to instead create new forms of inspiration that will guide us to wisdom.
In an erudite yet accessible style, Thomas Lombardo outlines the impact today's culture is having on us. Individually and collectively, we are compulsively focused on the present, seeking external validation. Instead, he emboldens us to choose a path to what he calls a Good Future, by acknowledging and developing our internal resources for wisdom. This Good Future enriches and transcends our reliance on the present for validation, and infuses our lives with a heightened sense of inner value through such numinous qualities as self-evolution, courage, critical thinking, and transcendence. These qualities and more, Lombardo argues, lead us out of the shadow and into the light. Lombardo maps out the journey toward virtue and wisdom using key visionaries as navigators and outlines the personal steps necessary to aid us in discovering our individual wisdom narrative. This tool is one that propels us forward, inspiring us to live the truly engaged life, rather than be in the backseat of our own existence. In this way, we can actively create the future we all dream of.
The Pursuit of Virtue is part of the new Manifest Series
Manifest is a series of small books that address the important topics and issues of our time, written by activists, philosophers, seers, and poets. Intended as insight guides for those on journeys of discovery, hope, faith, resilience, and regeneration, they speak truth.
Thomas Lombardo, Author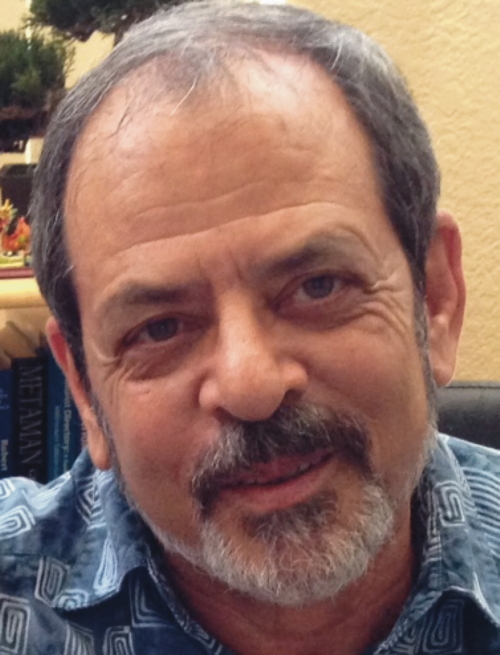 THOMAS LOMBARDO, Ph.D., is an award-winning futurist, psychologist and educator with more than 40 years of expertise in the field of consciousness, wisdom, and futurist thought. A professor emeritus and retired faculty chair of psychology, philosophy and the future at Rio Salado College in Tempe, Arizona, he serves as the director of the Center for Future Consciousness, director of The Wisdom Page website, and executive board member and fellow of the World Futures Studies Federation.
In 2017, the Scientific and Medical Network awarded Thomas its Network Book Prize for his eighth book: Future Consciousness: The Path to Purposeful Evolution. His more than 50 articles published in various journals have received critical acclaim from world-recognized futurists. He currently serves as an editorial board member of the Journal of Futures Studies and is a member of the Association of Professional Futurists. His next publication is a four-volume book series: Science Fiction: The Evolutionary Mythology of the Future, an examination of the literary form's influence on the change in our world.
Thomas is a graduate fellow of Cornell University, a graduate of the University of Connecticut and University of Minnesota. He lives in Glendale, Arizona.
Submit a Review
Walter Moss
Author of In the Face of Fear
"In The Pursuit of Virtue, psychologist and futurist Thomas Lombardo states that "future consciousness is our most distinctive and empowering human capacity." He adds that we can best develop and heighten this capacity by developing "a key set of character virtues," most importantly wisdom. Other important virtues include self-awareness, self-control, self-efficacy, and self-responsibility; hope, optimism, courage; discipline, tenacity, and deep purpose; the love and skill of learning and thinking; temperance, balance, and reciprocity; and cosmic consciousness and transcendence. Before he explores these virtues, however, he devotes more than one-third of his short book to "Key Problems in the Contemporary World." His analysis of these problems, including our failures to adapt wisely to new technology, is excellent and establishes the crying need for the virtues he then explores. His final section, "Living the Wisdom Narrative," offers not only a thorough examination of what wisdom is, but also an insistence on the importance of personal and grand narratives. Personal narratives are the stories we tell ourselves about our own lives, and grand narratives about the larger world we live in. By living wisely we can change the future of both narratives. Throughout his book, Lombardo cites many other philosophers, psychologists, and social critics, and at the end of his book provides a list of the writings he has mentioned. In summary, The Pursuit of Virtue is a valuable, concise, readable, and wise guide to how we can become better and happier people, both individually and collectively."
Neil Moffatt
Author of Think More
"A brilliant, timely, erudite exposure of the shallow, divisive individualism of modern life."
This highly recommended book by Lombardo urges us personally and collectively to arrest the decline of social cohesion and moral spirit.
With copious reference to key thinkers of the past, it sharply exposes the themes that are undermining the fabric of society, leading to mental health problems and social fragmentation. The point, so clearly made, is that we all suffer both as individuals and as communities and nations of people from the consequences of the egocentrism and selfishness at the root of the individualism that is almost universally promoted. The collation and the scope of the disparate threads that contrive to damage the quality of life of individuals and groups is one of the key strengths of the book.
He offers an antidote to these malaises, imploring us to regain our nature, our connection with others and the planet by projecting ahead, by moving beyond current constraints to seek a better future consciousness. To live a more virtuous, holistic path in life that benefits self and others synergistically. The ambitious target he describes for how we may evolve may be beyond the capabilities and energies of many, but the aspiration it proffers should motivate us to at least tread the path toward it."
Victor V. Motti
Director of World Futures Studies Federation (WFSF)
"Consciousness has been and still is a big puzzle since the ancient times. Given his involvement in futures studies, Lombardo is an authority in giving us a big picture of the contemporary modern thought about this subject. He generously shares in this book his deep insight about heightened future consciousness, a highly valuable set of character virtues for humans at a planetary scale that one could think of it as achieving wisdom as well. This concise, helpful and life-changing roadmap provides an easy to digest and ready to be practiced way for those who want to fundamentally change themselves and the entire world toward the good future."