It's the middle of the night and Naomi runs down the hall to her parents' bedroom screaming, "EEEEEE!"
There's an alligator in her pillow and she needs mom and dad to make it go away. Over a few nights, Naomi's parents groggily try different approaches to rid Naomi's pillow of the alligator, but in the end it is Naomi who comes up with a way to face her scary nocturnal visitor.
The text and the delightful illustrations are infused with humour and allow an easy rapport with Naomi and her nightly situation. Naomi's parents gently and sleepily allow her to explore her fear of the alligator in a supportive way that is neither sentimental or harshly dismissive. What can be seen as a troubling and upsetting event (for both parents and child) is sensitively and realistically dealt with by a deft and light hand. This book is an inspiring introduction to exploring fear as well as being an entertaining and engaging read.
The book includes a page of "I wonder" questions that adults can use to explore the subject of fear with children (or with themselves).
Marlene McBrien, Author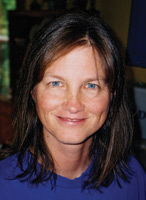 Marlene McBrien is an accomplished educator and talented illustrator of over ten children's books. She lives with her family in the woods on a beautiful lake in Muskoka, Ontario. Sometimes, she's afraid of what is happening to the earth.
David Giuliano, Author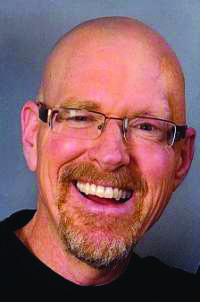 A former moderator of The United Church of Canada, David Giuliano is a pastor, spiritual guide, and expressive arts facilitator. David has published more than 60 articles, essays, and poems. His 2008 book Postcards from the Valley: Encounters with Fear, Faith and God is in its second printing. He lives with Pearl, his beloved, on the north shore of Lake Superior. Sometimes he feels afraid.
Submit a Review
Donna Sinclair, Author of The Spirituality of Bread
One of David Giuliano's great gifts is his capacity to disarm fear with laughter. In this witty and psychologically astute story he introduces us to Naomi, a very lucky girl whose parents take her anxieties seriously. Even when she wakes them up. In the middle of the night. Several times.
When Naomi finally manages to talk to the alligator that has taken up residence in her pillow, we all learn that liberating our secret terrors – whatever they be – from the silent dark stops them from biting us. They may even become friendly. And everyone will get a good night's sleep.
This is a good story for its own sake, but especially valuable when a child is tense or worried. Marlene McBrien's charming, unpretentious illustrations are well-matched to Giuliano's similarly light-hearted but profound narrative.
Carolyn Pogue, Author of After the Beginning
Move over, Robert Munsch! David Guiliano has given us a lovely, funny story about a very big subject - dealing with fear. Marlene McBrien's illustrations are a delight. The questions to help parents are a decided bonus. Bravo!