"Every night before bed, Maggie and Mommy read stories together. Maggie chooses a book and then finds Neville, her stuffed ostrich. They make a cozy nest on Mommy's lap and snuggle together under a favourite quilt. And every night, Maggie asks the same question..."
In words and images sure to delight children and adults alike, Is That Story True? explores the kinds of "truth" that live within the stories we tell.
As Maggie listens to a story about a little girl who grew up on the prairies, about a ruler who cut a knot in two, about a shepherd who went looking for a lost sheep, about a king who made a foolish wish, and finally, about a giant who lived in a beautiful garden, she discovers that some stories are true because they actually happened. Other stories are true because they tell us something true about a real person, place, or event, even if what they describe did not happen. And some stories are true - even if they are completely made up - because they tell us something true about our own experiences.
As Maggie tells Mommy, "I think that some stories are true on the inside, even if they are not true on the outside."
Delightfully illustrated in full colour, Is That Story True? is great for reading
one-on-one with your child
with church school classes
during "Children's Time" in worship
with adult study groups*
* Note: Not just for children, this book is a useful tool for clergy and lay leaders to help adult learners distinguish between literal and metaphorical truth.
Margaret Kyle, Illustrator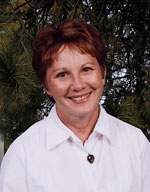 Margaret Kyle was a part of the creative process at Wood Lake Publishing for more than 20 years. She has illustrated many children's books, including The Family Story Bible and Lectionary Story Bible (Years A, B, C) by Ralph Milton; Is that Story True, by Laura Alary, and After the Beginning by Carolyn Pogue. Her painting "Burning Bush" graces the cover of the hymnal More Voices.
Laura Alary, Author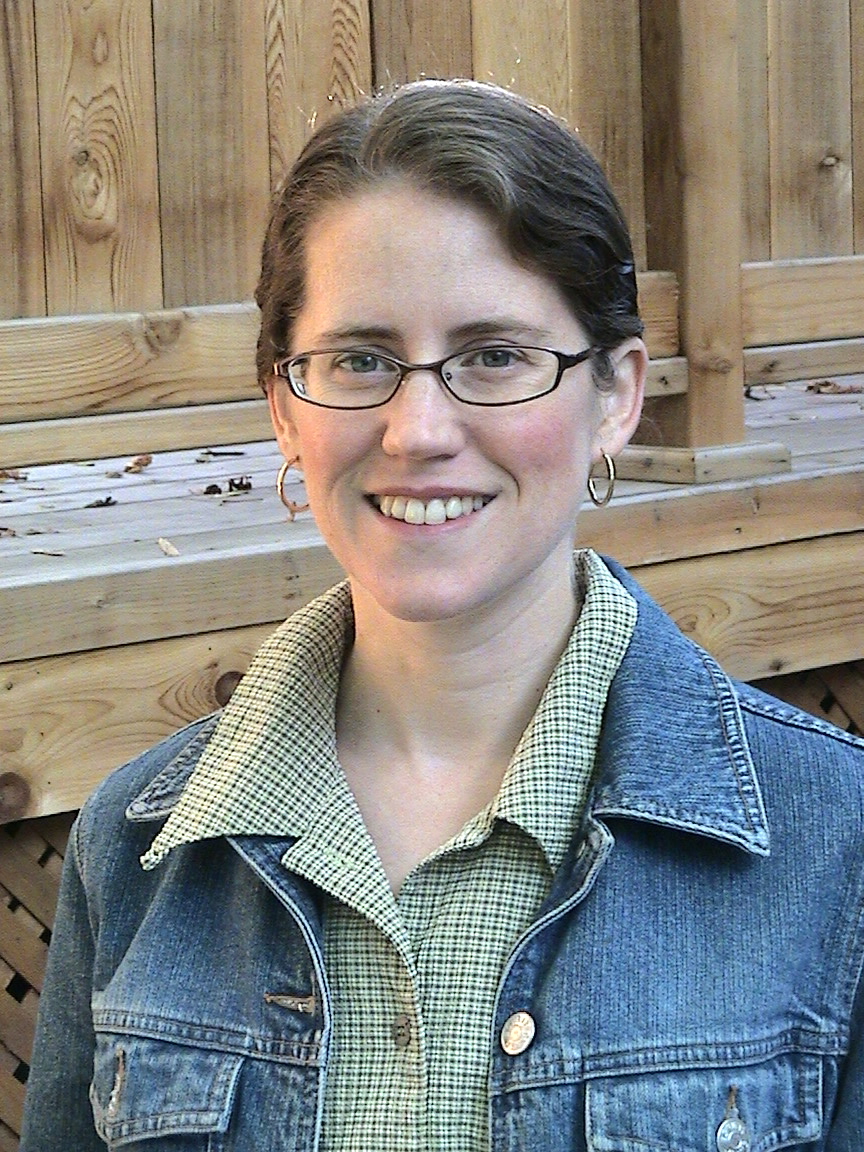 Laura Alary is a teacher, preacher, storyteller and author. Born and raised in Halifax, she studied Classics at Dalhousie University, theology at Knox College, and New Testament at The University of St. Michael's College, where she earned her Ph.D. More recently she has been pursuing a different kind of learning as the mother of three children.
Laura is always searching for creative ways to weave together her various interests. For instance, her background in biblical interpretation informs her writing, most notably in her book Is This Story True? Similarly, Laura's love of scripture and the power of story informs her work as children's worship coordinator at Guildwood Community Presbyterian Church and as a denominational trainer for the Montessori-based program Children and Worship.
Laura loves to sing, especially Mediaeval and Renaissance choral music, attempts to practise yoga and karate, and continues to write and publish picture books for children, including Jesse's Surprise Gift, Mira and the Big Story, Victor's Pink Pyjamas and How Do I Pray for Grandpa?.
Submit a Review
Editor of The Whole People of God
Marilyn Perry
I absolutely love it—so simple yet so profound! A child's book for people of all ages! In a world of increasing polarization, this is a message all of us need to hear from an early age.
Editor of Seasons of the Spirit
Susan Burt
An engaging story through which Laura Alary breaks the mindset that a story must be assessed as either true of false, and gives clues to parents, grandparents, teachers, and caregivers on ways to respond to the question "Is this story true"?
Is That Story True? encourages inquiry and invites children to wonder, explore and discover ways stories are "real" for them.
Margaret Kyle's expressive artwork sparks imaginations, inviting children and adults alike into the world of the story.
Author of The Heart of Christianity
Marcus Borg
This charming book makes the point that stories, including biblical stories, can be true whether they happened or not.
Professor Emerita, Knox College, Toronto School of Theology
Helen Goggin
This book is wisdom clothed in simplicity and could only have been written by a mother who nightly tells stories to her children which gives it such authenticity. It also makes parents think about where truth is to be found in the stories they tell their children when they ask "Is this story true?" The five stories have been chosen with a lot of thought, a family story, one from history, one from the Bible, a fable and an all time favourite, The Selfish Giant. Marcus Borg, who has long pleaded with us to better understand the stories of the Bible, has this blurb on the back cover: "This charming book makes the point that stories including Biblical stories, can be true whether they happened or not." Laura has a Ph.D in New Testament from the University of Toronto and lives with her husband and three children in Toronto. Laura brings both scholarship and a love of children to this endearing book which is alive with wonderful illustrations by Margaret Kyle.