Advent and Christmas are a time of mystery and wonder. During these days we are reminded that we live in a "now, and not yet" time. The Season of Hope is a book of devotions offering daily readings, meditations, prayers, and reflections through this time of anticipation.
The Advent scriptures invite us to live with expectancy and hope, as we prepare to greet the one who comes to us again and again. The wonder and awe of the Christmas story affirms afresh God's presence in uncertain times. The readings through the 12 days of Christmas help us recognize the ways in which we gather strength from being grounded in God's wisdom.
The 40 personal meditations contained in this book provide a wise and insightful guide through the days of Advent and Christmas, encouraging an opening of self to a deeper intimacy with God, and fresh insight into God's promises and faithfulness.
Cathie Talbot, Author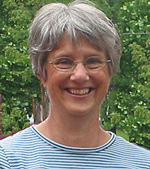 Cathie Talbot has been involved in Christian Education for almost 20 years, beginning as a church school leader and later working as the Coordinator of Christian Education at Comox United Church, in Comox, British Columbia. She is a writer and editor of Christian Education resources, first for The Whole People of God, and currently for Seasons of the Spirit. She is Curriculum Editor for Wood Lake Publishing, and divides her time between the office in Kelowna, British Columbia, and working from her home on Vancouver Island.
Submit a Review
RevHeidi, Gordon United Church
We're just finishing up this book for our Adult Study Group and we've found it rich, thoughtful and inspiring. As one person put it, "Just one of her questions for reflection could make a sermon" and there are many in each chapter. We would highly recommend this book.