This very special offer includes 6 children's books that explore spirituality at a special, affordable price.
1. Alligator in Naomi's Pillow by David Giuliano, illustrated by Marlene McBrien
There's an alligator in her pillow and she needs mom and dad to make it go away. Over a few nights, Naomi's parents groggily try different approaches to rid Naomi's pillow of the alligator, but in the end it is Naomi who comes up with a way to face her scary nocturnal visitor.
The book includes a page of "I wonder" questions that adults can use to explore the subject of fear with children (or with themselves).

2. Jessie's Surprise Gift by Laura Alary, illustrated by Ariane Elsammak
This charming story is full of unexpected twists and is based on a well-loved tale from India about giving (and receiving). The whimsical illustrations draw us into the story, as we journey with Jesse and find ourselves surprised at how open-hearted giving is a gift in itself.

3. Jeremiah and Letter e by David Giuliano, illustrated by Meghan Irvine
This engaging and humourous story looks at facing the ongoing challenges of life. There is always something new to learn, including how to listen to the small voice inside that encourages us to keep trying – with surprising results.
The book includes a page of "I wonder" questions that adults can use to explore the subject of new challenges with children.

4. Tommy's Angel by Donna Sinclair, illustrated William Kimber
This gentle and honest look at the loss of a loved one ends with "I wonder" questions for children, and a section for adults on talking to children about loss.

5. Victor's Pink Pyjamas by Laura Alary, illustrated b William Kimber
This engaging and humorous book explores what it is like to make choices that are different from the cultural norm. In gentle ways, the story examines how people within Victor's family and outside of it react to something "different" (some are supportive, some are not), and how Victor remains undaunted and empowered in the face of the various responses. The full-colour illustrations capture the playful yet respectful tone of the book beautifully.

6. World of Faith - Introducing Spiritual Traditions to Teens by Carolyn Pogue
This is a comprehensive book covering most of the world's main religions in a captivating and accessible way. Carolyn's emphasis goes beyond describing the unique practices of the various faith traditions, institutional rites and beliefs, to touch on the deeper truths common to humanity. Throughout, there is a strong message of caring for the earth and for each other, a message of connection and social justice. Interviews with young people are the basis of many of the chapters -- they speak in their own words about their practices and how these influence their lives and world views. Full-color photographs and comments allow teens to appreciate how the influences of different faith traditions affect other lives in a relevant way.

---
Buy this package
together with
Read, Wonder, Listen
Donna Sinclair, Author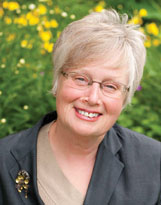 A journalist for more than 30 years, Donna Sinclair is an award-winning writer who has traveled widely in Canada, Africa, Central America, Britain, and Eastern Europe. She is the author of The Spirituality of Bread, The Spirituality of Gardening, A Woman's Book of Days, A Woman's Book of Days 2, The Long View and numerous other titles. Donna lives with her husband Jim in North Bay, Ontario.
Carolyn Pogue, Author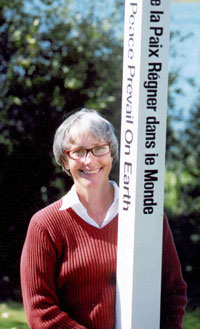 Freelance writer and editor, Carolyn Pogue's work includes books, plays, articles, poetry and short fiction for both children and adults. She has edited several books, including Treasury of Celebrations and written Language of the Heart and Part-Time Parent for Northstone (an imprint of Wood Lake Publishing). Carolyn's latest work is a spiritual ecology book for children called After the Beginning (CopperHouse) and A World of Faith: Introducing Faith Traditions to Teens.
Carolyn Pogue grew up on a farm near Toronto, Ontario. She is part of a group of women in The United Church working to end child poverty. She loves canoeing, camping and making art with Michael, Kate, Tristan, Foster and other kids. She writes a blog for The United Church Observer. To learn more about Carolyn, visit her website www.carolynpogue.ca
Marlene McBrien, Author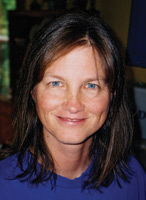 Marlene McBrien is an accomplished educator and talented illustrator of over ten children's books. She lives with her family in the woods on a beautiful lake in Muskoka, Ontario. Sometimes, she's afraid of what is happening to the earth.
William Kimber, Illustrator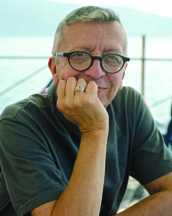 William Kimber grew up in the countryside of southern Ontario and has always enjoyed drawing and painting. For more than 40 years he has been a freelance illustrator working and living in Toronto. Almost all of his illustrations have been for young people.
Meghan Irvine, Illustrator
Meghan Irvine lives in Huntsville, Ontario and spends her time as an artist and a teacher. She studied fine art in university and has exhibited her paintings, drawings, and sculptures in various galleries and shows throughout Ontario. As a lover of children's books, she was thrilled to collaborate on this project.
David Giuliano, Author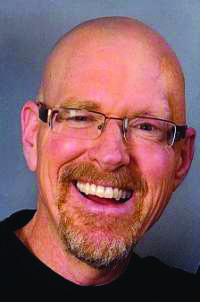 A former moderator of The United Church of Canada, David Giuliano is a pastor, spiritual guide, and expressive arts facilitator. David has published more than 60 articles, essays, and poems. His 2008 book Postcards from the Valley: Encounters with Fear, Faith and God is in its second printing. He lives with Pearl, his beloved, on the north shore of Lake Superior. Sometimes he feels afraid.
Ariane Elsammak, Illustrator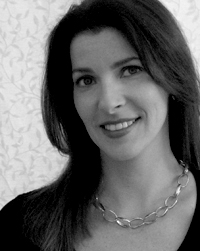 Ariane Elsammak started drawing at a very young age and has been a freelance illustrator for the past 20 years. She enjoys working on children's books as well as editorial illustration. In addition to Jesse's Surprise Gift, she has illustrated a juvenile fiction story called Jackson Jones: The Tale of a Boy, a Troll, and a Rather Large Chicken. She lives in New Jersey with her dog Bogey. Visit her at artbyari.com.
Laura Alary, Author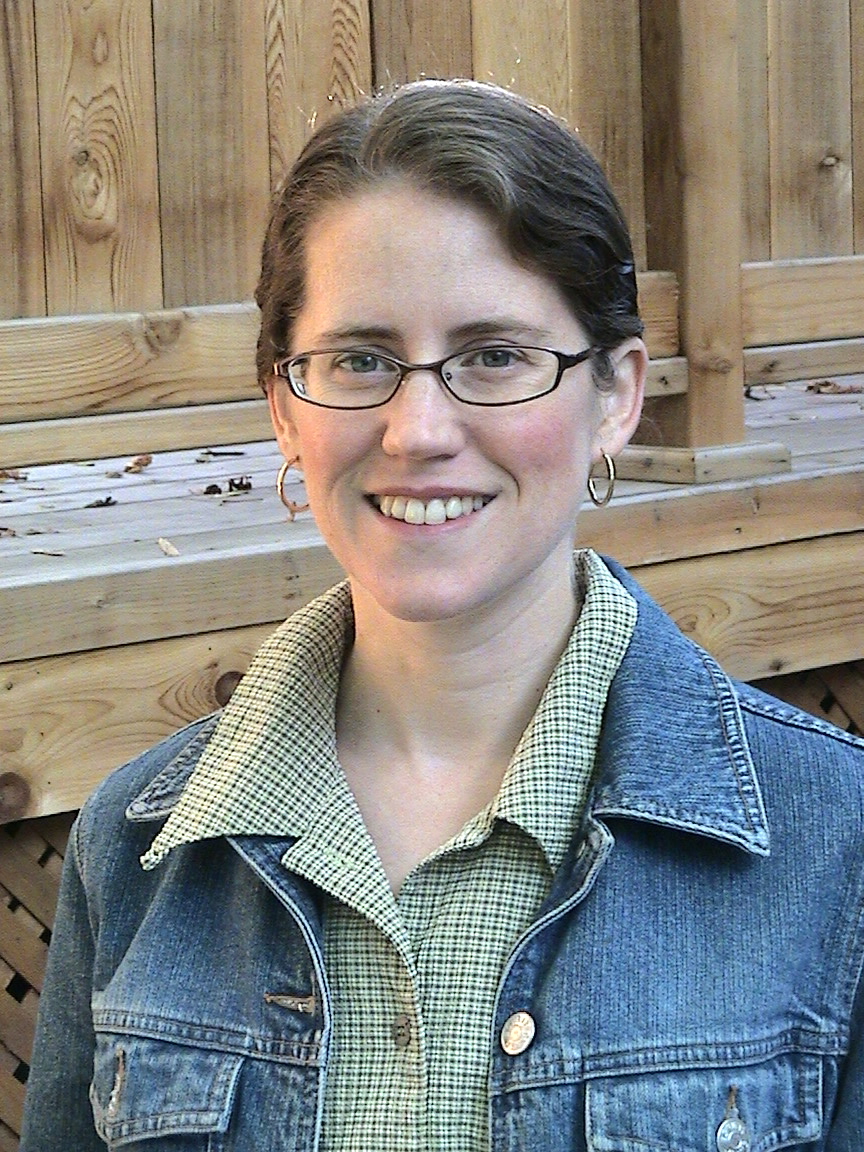 Laura Alary is a teacher, preacher, storyteller and author. Born and raised in Halifax, she studied Classics at Dalhousie University, theology at Knox College, and New Testament at The University of St. Michael's College, where she earned her Ph.D. More recently she has been pursuing a different kind of learning as the mother of three children.
Laura is always searching for creative ways to weave together her various interests. For instance, her background in biblical interpretation informs her writing, most notably in her book Is This Story True? Similarly, Laura's love of scripture and the power of story informs her work as children's worship coordinator at Guildwood Community Presbyterian Church and as a denominational trainer for the Montessori-based program Children and Worship.
Laura loves to sing, especially Mediaeval and Renaissance choral music, attempts to practise yoga and karate, and continues to write and publish picture books for children, including Jesse's Surprise Gift, Mira and the Big Story, Victor's Pink Pyjamas and How Do I Pray for Grandpa?.