This book is about bread - why we make it, how to make it, what it has to teach us, the memories it gives us.
Bread offers connection - as Jesus connected with his friends; as we connect with our children; as Demeter, the goddess of grain, bound herself to her daughter. People of every culture are tied together by the breads they bake. Bread helps us remember who we are and whom we love.
Bread gives us calm. It is the opposite of fast food. You cannot make bread in ten minutes and the slow work of kneading and shaping and meditating heals our over-scheduled lives.
Bread demands peace; you cannot grow grain in a battlefield. And justice: cheap bread that depends on the loss of the family farm is too bitter to eat.
Bread, in fact, rises up out of the past into our fractured postmodern age. When we question all our assumptions and struggle to find a reason for existence, the making of bread gives meaning. There is no rational explanation for this - the healing power of making bread has nothing to do with the mind and everything to do with the wisdom of the hands.
In this beautifully and lavishly illustrated book - you can almost smell the aroma of fresh baked bread - Donna Sinclair shares recipes and memories, stories and ideas about precious loaves that stir memory and bring pleasure. You can make your own bread (and memories) with this book; or simply contemplate the wisdom of stories found within as you visit your local bakery or make your morning toast.
Donna Sinclair, Author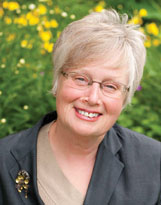 A journalist for more than 30 years, Donna Sinclair is an award-winning writer who has traveled widely in Canada, Africa, Central America, Britain, and Eastern Europe. She is the author of The Spirituality of Bread, The Spirituality of Gardening, A Woman's Book of Days, A Woman's Book of Days 2, The Long View and numerous other titles. Donna lives with her husband Jim in North Bay, Ontario.
Submit a Review
Author of The Spirituality of Wine and The Pagan Christ
Tom Harpur
Without bread and all it symbolizes for humanity at the physical level, the life of the body would be impossible. Without the "bread" of spiritual sustenance, the human soul lies empty and inert. Thus, it is no accident that both in the religion of ancient Egypt and in the Jesus Story the theme of bread — of bread being multiplied — lies at the heart of the sacred myth. Bethlehem, for example, means "the house of bread." In The Spirituality of Bread, Donna Sinclair has richly explored and blessed for her readers these profoundly universal truths.
Editor of Glad Tidings Magazine
Colleen Wood
These wonderful books explore the spirituality of several aspects of our lives. Each book covers a distinct topic and explores some of the reasons why these simple things can mean so much to us. Written by well-known authors, each of these hardbound books makes a lovely gift for anyone who enjoys these spiritual things.
Titles include:
The Spirituality of Pets by James Taylor
The Spirituality of Gardening by Donna Sinclair
The Spirituality of Bread by Donna Sinclair
The Spirituality of Wine by Tom Harpur
The Spirituality of Mazes and Labyrinths by Gailand MacQueen
The Spirituality of Grandparenting by Ralph and Beverly Milton
I love to make bread. My current favourite is a multi-grain loaf that's jammed full of crunchy things: quinoa, soya flour, oatmeal, oat bran, oat flour, cornmeal, whole wheat flour. It requires a sponge method to help it rise. Mix warm water, yeast, molasses, about a cup of flour, and let it sit in a warm place for a while. This gets quite frothy and, well, spongy. When I add all the grains and knead for a long time and let it rise, it seems to have sufficient energy to turn the whole thing, after baking, into eight dense, crunchy loaves that cover my kitchen counter and make me feel like Mother Earth.
When my husband works away from home, in another city, I fill the freezer compartment of his little fridge with it, feeling suitably wifely and protective. When the grown-up children come home, breakfast stars Mom's bread.
Bread carries a lot of messages: I love you, welcome home, be well, be strong, and – oh yes. Remember me.
No wonder Jesus shared bread with his friends.
It goes with wine. My father made wine. Parsnip wine, blueberry wine, rhubarb wine, chokecherry wine, even – in one spectacularly ill-considered experiment – pea pod wine. We teased him about drinking his garden, but really, it was wonderful. There was wine, white or red (or in the case of the pea pods, slightly green) to mark every celebration and turn every dinner into a feast… It tasted like Northern Ontario, like my father's garden, like home.
No wonder Jesus shared wine with his friends. In the bread and wine, he wanted them to remember him.