NEW RELEASE!

Alphabet of Faith explores what it means to live a life of faith and spirit in the 21st century in the context of Jesus' commandment to love one another.
Weaving together faith and culture, this breathtaking book explores what it means to live a life of faith and spirit in the 21st century. It brings together 26 "words" – such as energy, justice, liminal space, and X marks the spot – that reflect the challenges and joys of living in our beautiful but broken and often brutal world.
It is unwaveringly contemporary, progressive, and thought-provoking. The pieces are written for those who say they are spiritual but not religious, for people who are or may be familiar with church but perhaps don't attend anymore, for those who know Jesus and his teachings and are familiar with the Bible, even if they haven't opened it in a while.
Ultimately, these 26 "words" are for questioners and doubters who believe in kindness, mercy, and justice, as well as in science, and who seek a spiritual path that is inclusive and welcoming of conversation and transformation.
Sara Jewell, Author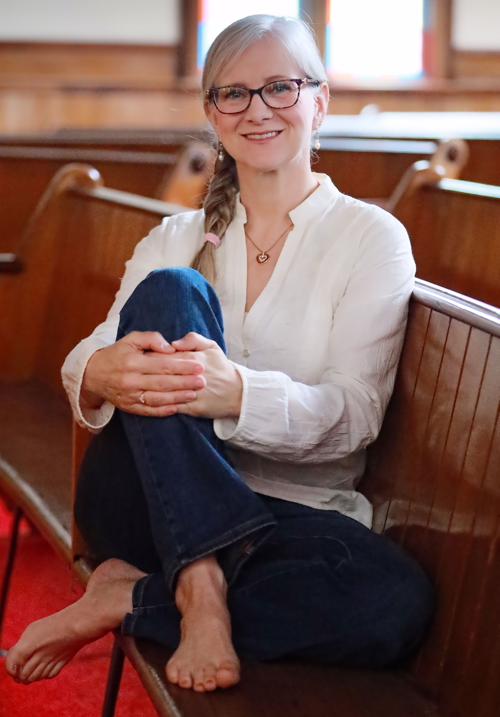 Sara Jewell's spiritual writing is built on the foundation of her belief that "the world needs more Jesus." Drawing from personal experience, extensive reading of contemporary Christian authors, and the critical issues and transformative
events covered by the news, she strives to find the extraordinary in the ordinary, the sacred in the simple,
and the wonder in every word.
A long-time columnist, essayist, and freelance writer with newspapers and magazines across Canada, Sara started her writing career at the United Church Observer and continues to write for Broadview. She also writes for Saltscapes magazine. Her magazine writing has been recognized by the Associated Church Press, the Canadian Church Press, the Atlantic Journalism Awards, the Atlantic Community Newspaper Awards, the International Regional Magazine Awards, and the Edna Staebler Personal Essay Contest.
Sara is the author of the collection of essays, Field Notes: A City Girl's Search for Heart and Home in Rural Nova Scotia.
Born and raised in Ontario, Sara graduated from Queen's University with English and Education degrees. She worked as a radio newscaster in Ontario and Vancouver, and now works as a substitute teacher and lay worship leader for the United Church. She is currently enrolled in a certificate program for Thanatology, the study of death and bereavement. Sara lives on the north shore of Nova Scotia with her husband, mother, a few pets, and a flock of chickens. Connect with her online at www.sarajewell.ca and @JewellofaWriter