The Seasons of the Church Year Posterhas been updated and now has 2 sides! This favourite poster now includes one side with the Season of Creation and one without*.
We are pleased to offer this colorful teaching aid to help leaders and learners, alike, understand and remember the flow of the church year, mirroring the rhythm of Christ's life.
This large size poster is laminated for durability and shipped in a mailing tube.
*download version is only available with the Season of Creation
Margaret Kyle, Illustrator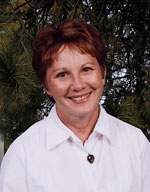 Margaret Kyle was a part of the creative process at Wood Lake Publishing for more than 20 years. She has illustrated many children's books, including The Family Story Bible and Lectionary Story Bible (Years A, B, C) by Ralph Milton; Is that Story True, by Laura Alary, and After the Beginning by Carolyn Pogue. Her painting "Burning Bush" graces the cover of the hymnal More Voices.
Seasons of the Spirit , Publisher