When Jeremiah starts kindergarten, he is good at learning lots of things. But no matter how hard he tries, he can't seem to make the letter "e." And his name has two "e's" in it!
Author David Giuliano and illustrator Meghan Irvine team up to create an engaging and humourous look at facing the ongoing challenges of life. There is always something new to learn, including how to listen to the small voice inside that encourages us to keep trying – with surprising results.
The book includes a page of "I wonder" questions that adults can use to explore the subject of new challenges with children.
Meghan Irvine, Illustrator
Meghan Irvine lives in Huntsville, Ontario and spends her time as an artist and a teacher. She studied fine art in university and has exhibited her paintings, drawings, and sculptures in various galleries and shows throughout Ontario. As a lover of children's books, she was thrilled to collaborate on this project.
David Giuliano, Author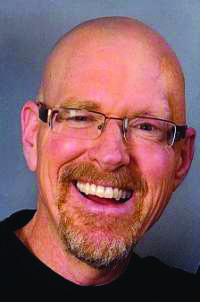 A former moderator of The United Church of Canada, David Giuliano is a pastor, spiritual guide, and expressive arts facilitator. David has published more than 60 articles, essays, and poems. His 2008 book Postcards from the Valley: Encounters with Fear, Faith and God is in its second printing. He lives with Pearl, his beloved, on the north shore of Lake Superior. Sometimes he feels afraid.