Attention all parents, grandparents and teachers: here is the story of a child's baptism in simple clear language to help children ages 2 to 8 understand what happens and why it's such an important ceremony.
Originally created for use within The Whole People of God curriculum, this book has been tested and revised and is now available for parents to use at home in the Christian nurture of their children.
Marilyn Perry, Author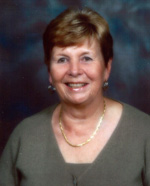 Marilyn Perry is an outstanding and respected Christian educator, well-known for her innovative teaching techniques with both children and adults. One of the originators of The Whole People of God church school curriculum, she was also, for more than ten years, its coordinating editor. Besides her curriculum work, Marilyn has authored five children's books. She holds an honorary Doctor of Divinity degree from St. Stephen's College in Edmonton. Currently, Marilyn is Minister of Christian Education at First United Church in Kelowna, British Columbia.
Margaret Kyle, Illustrator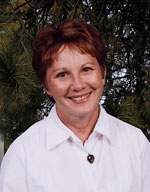 Margaret Kyle was a part of the creative process at Wood Lake Publishing for more than 20 years. She has illustrated many children's books, including The Family Story Bible and Lectionary Story Bible (Years A, B, C) by Ralph Milton; Is that Story True, by Laura Alary, and After the Beginning by Carolyn Pogue. Her painting "Burning Bush" graces the cover of the hymnal More Voices.