NOW 50% OFF!
Spirituality must be sexual if it is to be human spirituality.
We love God either as ensexed and embodied creatures or not at all.
We love God as humans who are men and women all the time in everything we do.
~ Dody H. Donnelly, Radical Love
In The Spirituality of Sex, Michael Schwartzentruber, Lois Huey-Heck, Mary Millerd, and Charlotte Jackson embrace a more holistic view of sex and human spirituality. With evocative prose and beautiful images, they add their voices to an ever-growing chorus inviting people to recognize sex and sexuality as inherently sacred - as a divine way of being, as a potential window and way to know God.
They show the roles that sexuality and the erotic have played in religion and spirituality from the dawn of human history, to ancient Greece and Rome, to the evolution of the world's great religions. Following this golden thread, they reveal the presence and power of the erotic in the traditions of the West - in the Kabbalah in Judaism, in the poetry of the Sufi mystics in Islam, and even in the writings of the Christian mystics of the Middle Ages - as well as in the traditions of the Orient.
They realize, too, that spirituality encompasses more than just religious practices and beliefs. Our sense of personal identity; our need for love and intimacy and meaningful relationships; our experience of touch, sight, taste, smell, and sound; our ability to perceive and appreciate beauty; our unbidden experiences of the Divine - all of these things are part of human spirituality and all of them are inextricably interwoven with our sexuality.
Michael Schwartzentruber, Author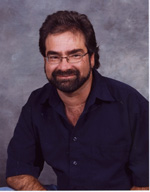 Michael began his career as an editor for Wood Lake Publishing in 1990, later serving as associate publisher, and finally as publisher/president until 2014. He has now returned to editing, his first love. Besides editing over 100 books, Michael was the compiler/editor of The Emerging Christian Way: Thoughts, Stories, and Wisdom for a Faith of Transformation, and has written three books, most recently The Spirituality of Sex, which he co-authored with Lois Huey-Heck, Mary Millerd, and Charlotte Jackson. He lives in Lake Country, British Columbia, with his wife, Margaret.
Mary Millerd, Author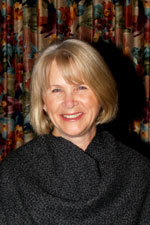 Mary Millerd is a spiritual director and teacher. She has a certificate in Family Systems Therapy as well as a certificate in Bodydynamics Shock Trauma Training Program.
Charlotte Jackson, Author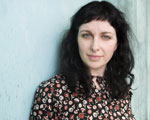 Charlotte Jackson is a Registered Clinical Counsellor working in Vancouver, British Columbia. She is a trauma counsellor and also works with couples and individuals addressing relationship issues.
Lois Huey-Heck, Author
Lois Huey-Heck is a spiritual director, retreat leader/group facilitator, author and visual artist. For over twenty years her day job (spiritual publishing) also connected her to matters of spirituality and the practical concerns of putting values/beliefs into action. She has an abiding belief in the inherent sacredness of the body and all creation. The symbiotic relationship between sexuality and spirituality remains a favourite subject in her art, writing and research.
Beauty
The ability to recognize and appreciate beauty is intrinsic to both healthy spirituality and healthy sexuality, and nowhere is this more significant than in our love relationships. All of us have a deep need to be seen as beautiful, to know ourselves as beautiful. What's more, this beauty is an aspect of the divine. As D. H. Lawrence wrote,
What's the good of a man
unless there's a glimpse of a god in im?
And what's the good of a woman
unless she's a glimpse of a goddess of some sort?
This is a gift lovers give each other. Lovers see the beauty in each other – both the inner beauty of the soul, and the soul's beauty reflected in the physical body and its actions. It may be a beauty only they can see, but as Thomas Moore says, "even so that beauty is real."
Okay. It's true confessions time. I am a hairy man. It's true. I wish I wasn't, because body hair isn't "in" these days, but I am.
I mention this because Margaret thinks I am beautiful anyway. She loves my body and isn't shy about telling me so. And I need to hear this – that she thinks I am beautiful – because it heals me. It reconnects me to my true self. It restores my soul.
Likewise, when she worries that her hips are too big, or her tummy not flat enough, she needs to know that I think she is beautiful. And in truth, she is.
"Love is blind." We've all heard it. Maybe we've even said it.
I prefer to believe that love sees with different eyes.