SILVER MEDAL WINNER OF 2023 ILLUMINATION AWARDS!!
Although women often play a crucial role in the most significant events in the Bible, they are typically cast as secondary characters who are less important than the male lead. Or they are are presented as bit players who aren't even named. Yet these are strong women and we do an injustice to the biblical narrative and a disservice to ourselves if we gloss over them. This guide takes an intriguing look at some of the women in the New Testament (a second volume is planned), including Mary the mother of Jesus, Anna and Elizabeth, Mary and Martha, Thecla and Junia, the female disciples (including Mary Magdalene), and women who are healed or set free from their burdens – women who helped shape and were shaped by Jesus and the early Christian community.

Outside of Ephesus, in modern-day Turkey, an intriguing discovery was made in 1906. It was of a cave, and inside was found a painting of a man and a woman. There were two especially significant things about the painting. The first was the identity of the pair; they were Paul and Thecla, a woman of the ancient church and probable travelling companion of St. Paul, at least for part of his ministry. The other significant fact was that Thecla's eyes had been scratched out, and her hand – raised in the traditional stance to suggest one speaking with authority – had been smudged out.

It is a telling image on a number of fronts, not least of which is the desire of some early vandal to attempt to remove the woman's ability to see or speak. There has always been in Christianity a concerted effort on the part of men to silence women, to obliterate them, to remove their ability to speak or to act with any kind of authority. Yet when we look at the New Testament we can also clearly see the presence of women with Jesus, that they were integral to his everyday life and ministry. If we look a little harder, we will see that women played significant roles at the centre of the early Christian community, including as preachers and teachers.
Donald Schmidt, Author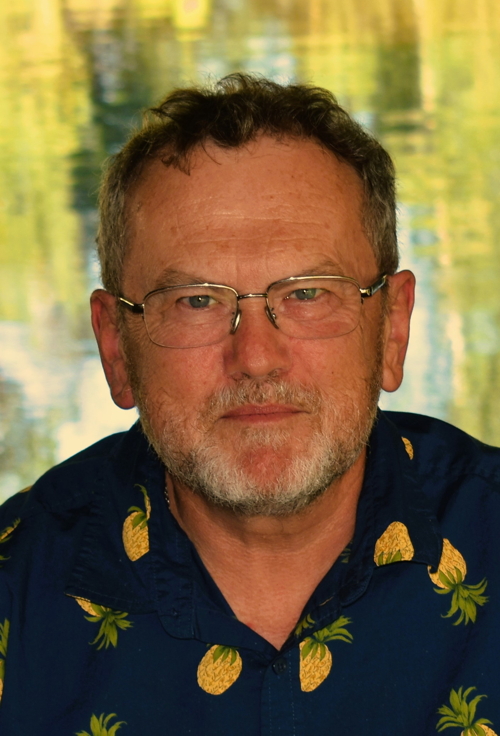 Donald Schmidt has had a love for his Creator, for Jesus Christ, and for ministry in the Christian church for many years. He holds MDiv and DMin degrees in theology and Jewish studies. He has been in active ministry in a variety of churches in both Canada and the United States for almost 40 years. He is the author of eight volumes (and counting) of the award winning "for Progressive Christians" series of Bible studies. In his spare time he likes to work with wool – knitting, spinning, and weaving. He lives in British Columbia with his husband, Kevin.
Submit a Review
Rev. Kyle Lovett
United Church of Christ, Honolulu
Stories of women in the Bible are too often ignored, just like the stories of women today. The women of the New Testament have been shunted to the sidelines, forgotten, or have been sugar-coated or served to us without inspiration. Fortunately, Donald Schmidt has the unique ministry of opening up the stories of women in the Bible in ways that invite us to get to know them, to wonder about their lives and ministries, and to let them teach us about our own faith.