GOLD MEDAL WINNER OF 2021 ILLUMINATION AWARDS!!
Let's admit it. We live in a complicated world where things are a bit crazy - and not in a good way. A global pandemic, wars, racial strife, wealth disparity, death and destruction; we are all affected by these things one way or another, even if only through the media. And we all suffer because of them - sometimes directly and physically; usually emotionally; and often spiritually, though we may not always recognize it. Some of us suffer more than others, of course, particularly those of us who are or have been touched directly by tragedy or trauma. It's enough, sometimes, to make you question your faith. It's enough, sometimes, to make you wonder if you're cursed.
"Not so!" says Jesus. Not only are we not cursed, it is in these painful extremes we are the most blessed.
With genuine pastoral sensitivity, Schmidt says, "The Beatitudes tell us that we can find and experience God's presence in difficult times. We can know ours lives are expressions of divine love when we seek to bring about peace and justice in our world. We can find comfort when we are grieving and hurting. And all those times when people put us down for our adherence to living the gospel, we can feel assured that - despite ridicule - we are on the right path."
Donald Schmidt, Author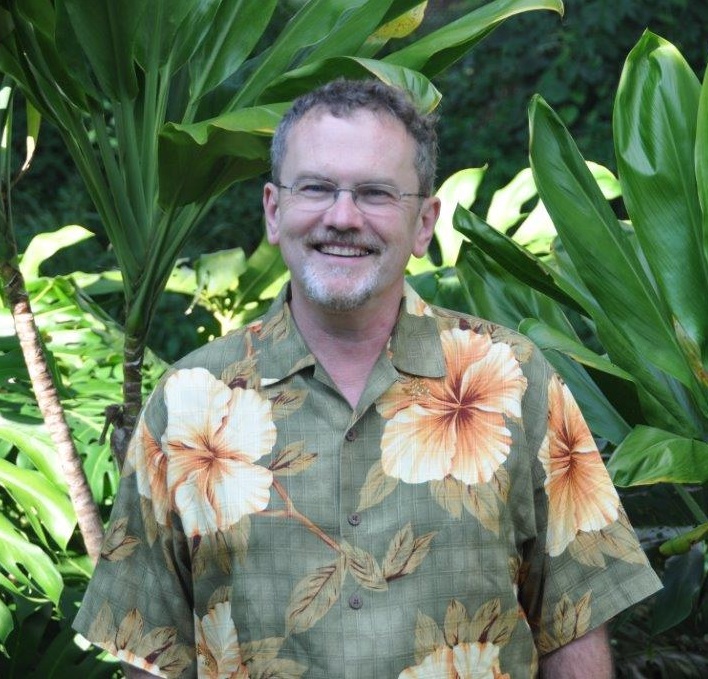 Whenever he can choose what to do, Donald Schmidt likes to spin wool, knit, and weave. In his spare time, he also works in ministry in a variety of settings. He has served parishes in Quebec, New York, Vermont, Washington, and Hawai'i. He has also worked as an Associate Conference Minister with the United Church of Christ, and is a retired United Methodist minister. Perhaps his favorite ministry has been as an editor and writer of church resources, for worship, education, and church revitalization. He has published 3 books, and has had a few pieces of music appear in various collections around the world. He also loves to travel, finding that visiting anywhere new and different can open us up to learn new things about others and, in the process, ourselves. More recently Donald has served with the United Church of Canada, and was Minister for Worship and Leadership Development at First United Church in Kelowna, British Columbia. He lives in the Okanagan Valley of BC. He is a grandfather of 8, and father of 3.
Submit a Review
Jack E. Belsom
Wailuku, Hawaii
Donald Schmidt has done it again with The Beatitudes for Progressive Christians, offering us an accessible group study that engages and provokes learners to live the reign of God. It addresses the current situations of violence, unrest, and uncertainty with the challenges of Jesus' teaching. The stories and illustrations alone make this book valuable. Readers will be pondering them for days. Of all the books in the series, this one is exceptional. I literally couldn't put it down.
Ken Williamson
I've found each of the studies very interesting and thought provoking and this last one particularly so. In the past I've thought of the Beatitudes as being rather gentle, comforting words along the lines of don't worry everything will turn out all right in the end, and also that they mostly didn't apply to my present circumstances. I now think that each one of them is particularly relevant to my life today and they are a challenge to become more involved in events and actions in the world around me, and not to give up on doing my little bit in acting for justice where I am able.