Seasons Growing Faith is a brand of products specifically written and designed to help families and caregivers of very young children nurture development of faith and spiritual language at an early age. The board books, posters, and mucic CD and songbook, offer a way to engage and stimulate the senses through sight, sound, movement, and sharing fun.
Seasons Growing Faith Posters (set of 5)
Colourful, uncomplicated, and suitable for hanging on the wall of a nursery or nursery care room, these posters will help to impart the basics of the Christian faith to very young children. The posters are rolled and shipped in mailing tubes (for protection and to avoid creases in the artwork).
Illustrator: Margaret Kyle (with artwork inspired by the 5 board books)
Format: 17" x 21" rolled in a mailing tube

Titles:
Singing the Good News
David Sings to God
Being Church Together
God Made Our Wonderful World
Jesus Welcomes Children
Margaret Kyle, Illustrator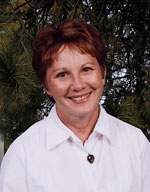 Margaret Kyle was a part of the creative process at Wood Lake Publishing for more than 20 years. She has illustrated many children's books, including The Family Story Bible and Lectionary Story Bible (Years A, B, C) by Ralph Milton; Is that Story True, by Laura Alary, and After the Beginning by Carolyn Pogue. Her painting "Burning Bush" graces the cover of the hymnal More Voices.