The key question in planning all ages worship is: "How can we share the Bible passages and their message, visually and actively, in ways that will keep children involved as well as inspire adults?" Usually we are looking for a drama, or a parade, or an experience that can involve the whole congregation. Once we have that in place then the hymns, prayers, and so forth come quite easily. This book includes such resources for use on special days when children are present.
Marilyn Perry, Author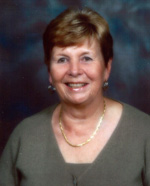 Marilyn Perry is an outstanding and respected Christian educator, well-known for her innovative teaching techniques with both children and adults. One of the originators of The Whole People of God church school curriculum, she was also, for more than ten years, its coordinating editor. Besides her curriculum work, Marilyn has authored five children's books. She holds an honorary Doctor of Divinity degree from St. Stephen's College in Edmonton. Currently, Marilyn is Minister of Christian Education at First United Church in Kelowna, British Columbia.