This small book is for caregivers who have a desire not only to hone their caring skills, but also to deepen their relationship with God through their care. It explores feelings of loss and challenge, but turns always towards potential and hope.
THESE ARE THE FACTS: There are over 100 types of dementia affecting over 50 million people around the world. But if you're picking up this book, you probably already know that. Unfortunately, knowing the hard numbers doesn't make caregiving less demanding, challenging, exhausting, and, yes, many times and in many ways, potentially uplifting. Caregiving is typically understood as an activity, as something we do – likely because caregivers do a lot. But caregiving is deeper than what we do. It is more than a series of tasks. It is, first and foremost, a call to love.
In How the Light Shines each chapter engages an issue raised by caregivers themselves and is filled with real-life stories that convey the realities of caregiving, as well as tips and advice, and spiritual insight and guidance.
It is written with both individuals and groups in mind. Each chapter includes questions and, for personal or group reflection, a spiritual practice and a prayer grounded in the pain and possibilities of it all.
Trade Paperback size: 6" x 9", 172 pages
Pocketbook size: 4.75" x 7", 172 pages
Trisha Elliott, Author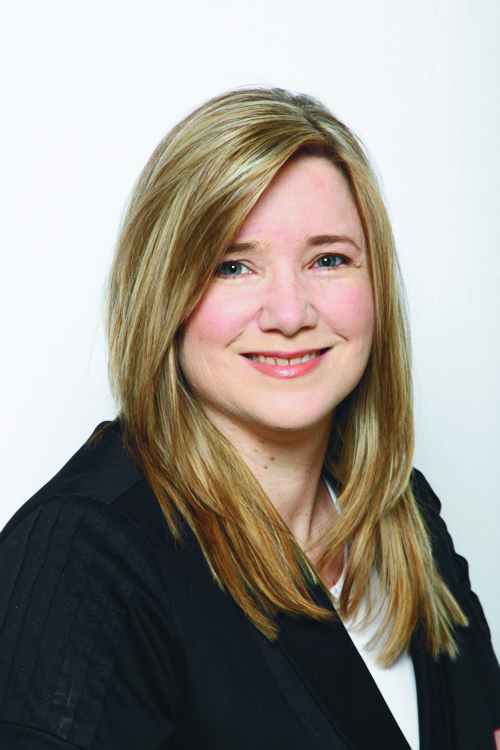 Trisha Elliott has supported caregivers of people with dementia for over 20 years as an ordained minister. She was honoured to receive the Queens Theological College alumni achievement award for ministry excellence. As a writer, cultural creative, and artist, Trisha has won numerous national and international awards for features in a variety of genres. She has contributed to a handful of books and was a guest religion commentator at the National Arts Centre. Trisha lives in Ottawa, Canada, where she has only moderate success coaxing her two teenage sons to explore forests and largely fails to convince them to eat anything she has foraged. Visit her online at trishaelliott.com.
Submit a Review
Rev.Lynn McGrath
Minister at Agassiz United Church, Agassiz, BC
Using her lived experience and thorough research,Trisha provides practical suggestions to ground oneself spiritually as caregiver. How The Light Shines is an encouraging book for caregivers and for those supporting them.
Chris White
Musician and Community Developer, Ottawa, Canada
This important book by Trisha Elliott encourages us to look at the caregiving role as a 'sacred call' that can act as a potential gateway into a deeper relationship with ourselves, our loved ones and the spiritual realm. The central premise is that caregivers have a higher purpose, and that the divine can be found in the most mundane and most challenging work. By focusing on the inner and outer resources available to caregivers and the restorative potential of creative expression, this book is a positive, practical guide to finding meaning, support and healing in troubled times. Like light shining through a stained glass window, these uplifting ideas, references and exercises have the potential to restore our souls by transforming the mundane into the holy.
Rev. Joye Platford
Minister and Art Therapist
We do not enter the darkness of aging easily. Trish compassionately shines light in the dark corners of the aging journey.
This will be one of those go to guide books with practical, creative and spiritual suggestions. I think I would like to have five copies on hand to share with anyone who needs encouragement and light!
Carolyn Woodall
B.A. Hons., M.Div, Intentional Interim Minister, Wesley United Church, Regina SK
In an easily readable conversational style, Trisha's writing sheds a light of tenderness and hope on work commonly perceived as drudgery, as it serves a cohort of folk who are undervalued, labelled as burdensome and unproductive in our consumptive society. This resource can help family caregivers and pastoral care teams in churches and caring communities across North America be affirmed ans supported in their sacred tasks, especially in this time when we have seen how devoted care to the vulnerable among us is critical to life itself.
Reverend Lori Beth Sheffield-Bowles
B.A First Class Honours Criminology St Thomas University 2005, MDiv Atlantic School of Theology 2011, currently the Minister at the Oromocto United Church in Oromocto New Brunswick.
How the Light Shines encourages the caregiver to not lose themselves while caring for a person with Dementia. It focuses on ways to deepen your relationship with God while also strengthening your caring skills. A must have resource for anyone involved in Dementia care and for those supporting the care giver.
Elaine Strawbridge
Caregiver and minister of the United Church of Canada
With compassion and empathy Trisha Elliot joins caregivers and those with dementia on the journey offering signposts and practical tips along the way as well as valuable spiritual connections. If you know someone with dementia, How the Light Shines is a must read!
Rev. Dr. Bob K. Fillier
BA MDiv DMin, Lead Minister, Trinity United Church
"In How The Light Shines Trisha is able to wrap her lived experience in a tapestry of scripture, spiritual practice, reflective questions, and prayer in a way that is both accessible and meaningful. It is a resource that will be shared within my community…one I wish I had over 20 years ago! As a clergy person I've walked with many, including personal family, who experienced the effects of various forms of dementia. Trisha is both caring and direct in what she says in a helpful way, at the heart of which is a deep sense of call and discernment. Caregiving as a sacred calling and vocation offers a different lens that many will find helpful and encouraging, for in the end, "you don't have to have all the answers or the right words or the right objects of rituals. None of us ever do. Call on the spirit to guide your loving intentions. You'll get where you need to go."