As daughters, our mother is our first and most important role model. We look to our mom for guidance and reassurance as we learn to navigate the world around us and overcome the obstacles in our path. Unfortunately, not every mother-daughter relationship contains all the love and support necessary for daughters to flourish, leaving wounds that take many years and intentional work to heal.
Eleven mothers and daughters have collaborated to whole-heartedly share their deeply personal journeys of love, loss, and powerful healing. Every story offers the reader a deeper understanding of the importance of this bond, real hope and guidance for those healing this relationship, and hands-on tools for mothers who want to create a foundation for her daughters to shine. Immerse yourself in these authentic stories and discover your own pathway to more love, forgiveness, fulfillment, and freedom.
The bond between mothers and daughters, while eternal, can be as difficult as it is deep. Each of the heartfelt stories in this book reflects on the relationship between mothers and daughters, giving us insight into each author's world and the challenges they faced.
– Lilly A Gwilliam, RN, MSN, JD, author of Generations of Motherhood: A Changing Story
Rebecca Harrison in collaboration with: Kim Barsanti, Crystal Charmaine, Ange Frymire, Terry Jackson, Nina Luchka, Diane Lund, Katarina Melan, Jenine Reverente, Melissa Gabrielle Schooling
Rebecca Harrison, Author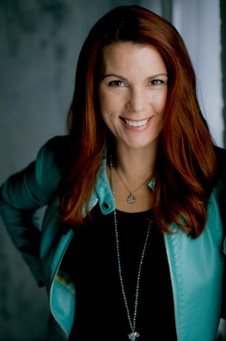 Rebecca has worked as an actor, personal trainer, group fitness instructor, and entrepreneur. She is the founder of Family Tree Books, Collaborative True-Life Stories designed to bring more healing, growth and love to families. Rebecca's film script, Artist Unknown, has recently attracted support and she is excited for this project that is close to her heart! She is most proud of her wonderful children, Benjamin and Olivia, and her talented husband, Dr. Nicholas Harrison.Rebecca is amazed by her family, Margaret, Mike, and Verena, who so gracefully helped her create this book. Special thanks also to Julie Ann for all of her loving guidance. Wholehearted love and gratitude to her Aunt, Margaret Kyle. Without Margaret's beautiful artwork, The Little Tree book was only a dream.