"Family Tree ~ Embracing Your Father Daughter Roots for Forgiveness, Fulfillment and Freedom" is important for our times. The brave authors and stories that have come together illuminate the importance of the early father daughter bond, are a light of hope for women and men who are healing this relationship and also show what is possible when conscious fatherhood lays a foundation for girls to shine.
Whether fathers raise their daughters consciously or unconsciously, the impact lasts a lifetime. Three fathers and eight daughters share how their lives have been shaped by these foundational relationships. When strong Dads protect their daughters with encouragement and wisdom, strong women will flourish. Unfortunately that does not always happen. Some of the empowering stories show the pathway to healing and peace. Rebuilding and strengthening the father daughter bond is possible.
Rebecca Harrison in collaboration with: Kim Barsanti, Darren Kaulius, Connie McConnell, Megan McEwen-Nekrash, Rosalyn C. RainDancer, Julie Salisbury, Ricky Shetty, Storma Sire, Dominique Vincenz, Scott Wood
Rebecca Harrison, Author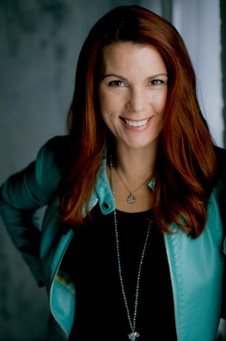 Rebecca has worked as an actor, personal trainer, group fitness instructor, and entrepreneur. She is the founder of Family Tree Books, Collaborative True-Life Stories designed to bring more healing, growth and love to families. Rebecca's film script, Artist Unknown, has recently attracted support and she is excited for this project that is close to her heart! She is most proud of her wonderful children, Benjamin and Olivia, and her talented husband, Dr. Nicholas Harrison.Rebecca is amazed by her family, Margaret, Mike, and Verena, who so gracefully helped her create this book. Special thanks also to Julie Ann for all of her loving guidance. Wholehearted love and gratitude to her Aunt, Margaret Kyle. Without Margaret's beautiful artwork, The Little Tree book was only a dream.