Are you looking for new, fun crafts to make with children? What about making a silent wind chime, or a rolling toy for toddlers, or a prayer that floats? This book offers 52 easy, economical, and environmentally-friendly crafts with step-by-step instructions and illustrations. Based on the seasons of the church year, these tried and true crafts are compiled from over five years of the Seasons of the Spirit church school curricula. You?ll find crafts for all major celebrations, seasonal recipes, crafts that incorporate recycled and inexpensive materials, and an index cross-referenced by theme and seasons of the church year.
Donna Scorer, Author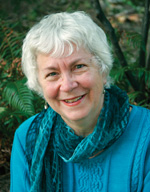 Donna Scorer has been writing and editing Christian education resources for young children for Wood Lake Publishing for over 20 years: first for The Whole People of God Nursery age level, and then for the Seasons of the Spirit Ages 3-5 resource. Donna is author of 52 Crafts for the Christian Year. An experienced pre-school teacher, Donna has recently retired and lives on Bowen Island, BC with her husband Tim.