NOW 60% OFF!
Manifest is a series of small books that address the important topics and issues of our time, written by activists, philosophers, scholars, and artists. Intended as insight guides for those on journeys of discovery, hope, faith, resilience, and regeneration, they speak truth.
The first 4 books in the Manifest series are presented below.
The Pursuit of Virtue - Thomas Lombardo
Lombardo maps out the journey toward virtue and wisdom using key visionaries as navigators and outlines the personal steps necessary to aid us in discovering our individual wisdom narrative. This tool is one that propels us forward, inspiring us to live the truly engaged life, rather than be in the backseat of our own existence. In this way, we can actively create the future we all dream of.
For Everything a Season - Warren Johnson
The pursuit of wealth and power no longer sustains us. "Our economy has been built on the heavy-handed use of natural resources, and even though nature has magnificent recuperative powers, the recovery is unlikely to match the beauty and the wholeness of the original environment." With this truth laid bare, cultural geographer Warren Johnson offers up a new path to deep inner prosperity based on one of the oldest most successful concepts the world over - The Golden Rule.
The Voice of the Galilean - Rex Weyler
This book tells us that history is not on autopilot, but emerges as the summation of choices and actions performed by the living. "What will be will be" is a proverb for laziness. "What will be" is the result of the choices we make and the actions we take. Jesus lived and taught this lesson. How we act to our neighbour, our enemy, to the unfortunate, to the earth itself, measures our humanity. Jesus encouraged his audience to wake up. Witness yourself. Witness what is before your eyes. Be as a child, alive with wonder and natural generosity. Jesus had faith in humanity, and this knowledge bolsters my faith in humanity. It may take a miracle, or a complete disaster, but perhaps humankind can rediscover simple living, common decency, everyday compassion and reverence for the earth. The Voice of the Galilean is one of the most clear, compelling, and concise tellings of the life and teachings of Jesus ever written.
In the Face of Fear - Walter G. Moss
In today's click-happy world, humour all too often strikes at the heart of the other. It's about laughing at another's expense, guffawing in superiority, and generally casting our eye on other people's failings. Walter G. Moss reminds us that this social habit is a long way from what humour once was - a method to maintain perspective, and to look at the world in such a way that we can overcome whatever hits us. Life can be funny - not just other people's lives, but our own lives. Moss says this very ability is a sign of both maturity and of wisdom. When we laugh at ourselves, all the world can laugh with us.
Rex Weyler, Author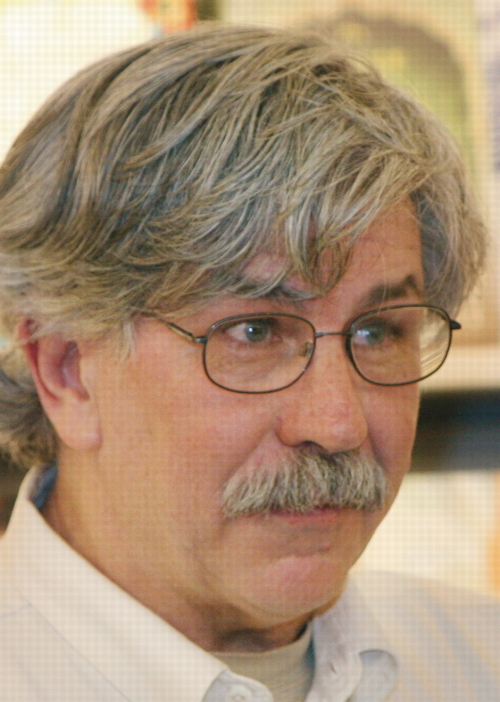 Besides his book The Jesus Sayings: The Quest for His Authentic Message, Rex Weyler is the critically acclaimed author of Blood of the Land, which was nominated for a Pulitzer Prize, and Greenpeace: The Inside Story, which was a finalist for the Shaughnessy Cohen Award for Political Non-Fiction, the Hubert Evans Award for Non-Fiction, and was named one of the best books of 2004 by the Ottawa Citizen, Halifax Public Libraries, Publisher's Weekly, and the Seattle Post-Intelligencer. He is also the co-author of the self-help classic Chop Wood, Carry Water: A Guide to Finding Spiritual Fulfillment in Everyday Life. His photography and essays have appeared in such publications as the New York Times, Smithsonian, Rolling Stone, New Age Journal, and National Geographic. He lives in Vancouver, British Columbia.
Walter G. Moss, Author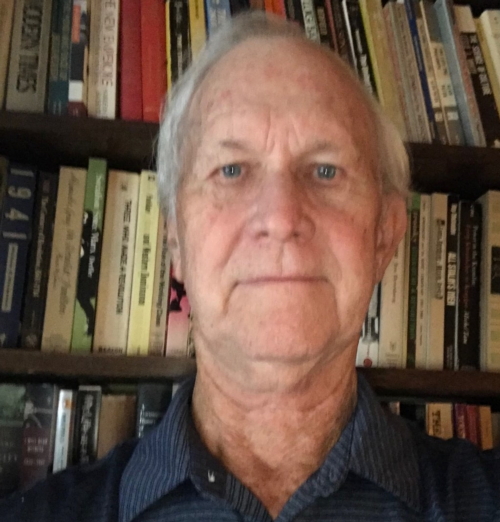 WALTER G. Moss, Ph.D., is a professor emeritus of the History and Philosophy department at Eastern Michigan University where he specialized in Russian Studies. Raised as a blue-collar Catholic in Ohio, Walter pursued both religious and philosophical inquiry with vigour, and today he labels himself a "deist-leaning agnostic." His passion for wisdom regardless of origin catapulted him into becoming a multi-faceted, prolific writer whose work has appeared in both North America and in Russia. He has authored numerous book reviews for The Michigan War Studies Review, and go-to social and political commentaries for George Washington University's History News Network. As an advisory board member of The Wisdom Page, a highly regarded international online resource, he's cast light on the wisdom of 20th-century luminaries Dorothy Day, Thomas Merton, and E. F. Schumacher. His most recent books are his two-volume A History of Russia, and An Age of Progress? Clashing Twentieth-Century Global Forces.
Thomas Lombardo, Author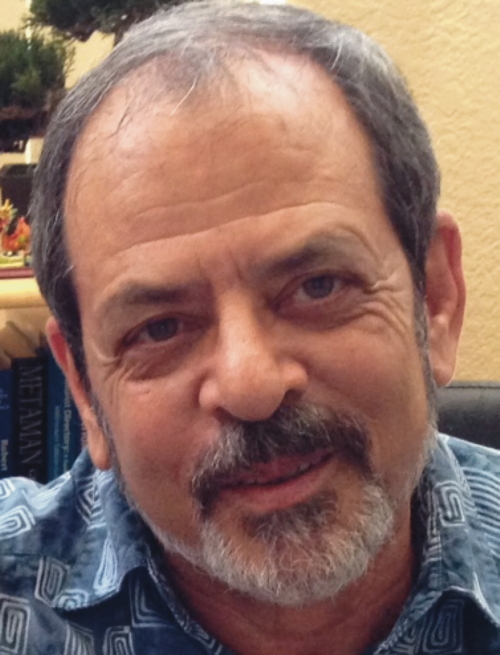 THOMAS LOMBARDO, Ph.D., is an award-winning futurist, psychologist and educator with more than 40 years of expertise in the field of consciousness, wisdom, and futurist thought. A professor emeritus and retired faculty chair of psychology, philosophy and the future at Rio Salado College in Tempe, Arizona, he serves as the director of the Center for Future Consciousness, director of The Wisdom Page website, and executive board member and fellow of the World Futures Studies Federation.
In 2017, the Scientific and Medical Network awarded Thomas its Network Book Prize for his eighth book: Future Consciousness: The Path to Purposeful Evolution. His more than 50 articles published in various journals have received critical acclaim from world-recognized futurists. He currently serves as an editorial board member of the Journal of Futures Studies and is a member of the Association of Professional Futurists. His next publication is a four-volume book series: Science Fiction: The Evolutionary Mythology of the Future, an examination of the literary form's influence on the change in our world.
Thomas is a graduate fellow of Cornell University, a graduate of the University of Connecticut and University of Minnesota. He lives in Glendale, Arizona.
Warren Johnson, Author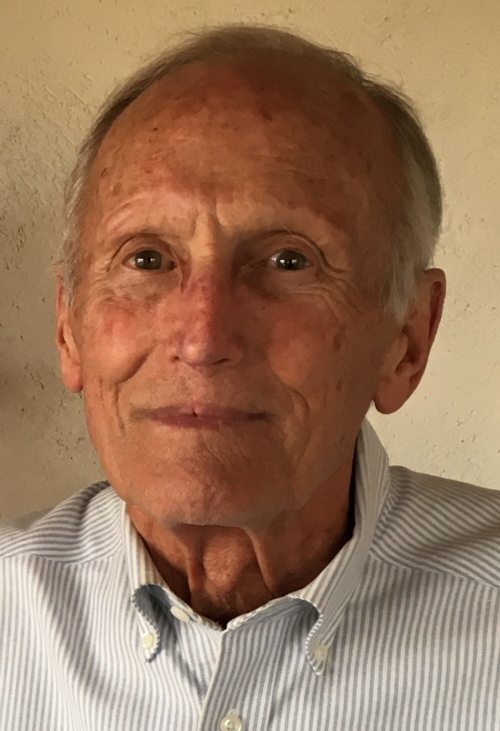 Warren Johnson, PhD, is Professor Emeritus and former chairman of the Geography Department at San Diego State University. A geographer, educator, and bestselling author, he has a profound appreciation for the land, which led him to publish his 1978 bestselling book Muddling Toward Frugality. This book secured Warren's place as among the first to advocate sustainability in the midst of a frenzied materialistic world. Warren's life-long fascination with sustainability began with his PhD where he examined the influence of medieval thinking on the development of the British National Parks system. An honoured professor Emeritus of cultural geography, natural resources and energy, he now applies his enthusiasm for the medieval Age of Faith to examine the biblical roots of sustainability. Along with his book The Future is Not What It Used To Be, he is the author of the forthcoming The Peaceful Gene. Warren lives an ecologically and spiritually balanced life at his home in Northern California.