What If the Hokey Pokey Really Is What It's All About?
If you were to look one place in the world to find a more embodied, playful and grace-filled life, the InterPlay people would tell you to go straight to the source! Your own body!
Move: What the Body Wants introduces readers step by step into InterPlay, a practice for creative and spiritual development that reintegrates the body into all aspects of life. Interplay, which is practiced throughout the world, is a philosophy and technique developed by Cynthia Winton-Henry and Phil Porter in 1989 to foster health and transformation through community and creativity.
Read this book as inspiration or as a guide to the practice of InterPlay. Most exercises can be done alone or with a partner. However, InterPlay is at its best as a communual practice. Included with the book is online access to the full-length Interplay album Like Breathing, which will help awaken your body wisdom.
Cynthia Winton-Henry, Author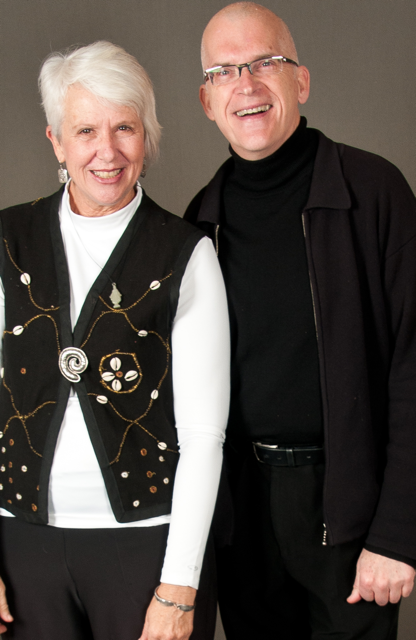 Cynthia Winton-Henry–artist, spiritual director, mental health advocate, and peacemaker–cofounded the InterPlay practice with Phil Porter in 1989. InterPlay re-engages humanity's birthright practices of movement, story, silence, and voice in order to strengthen wholistic intelligence and joy. Partnering with leaders worldwide who share InterPlay tools in religious settings, classrooms and performance, Cynthia's eye is on millennial leaders and leaders of color. As a student of Christianity, indigenous, and world religions, she taught at the Graduate Theological Union, has served in ministry, and authored Dance: The Sacred Art and What the Body Wants and the revised and soon to be released What the Body Wants: Move.
Phil Porter, Author

Phil Porter has collaborated with Cynthia Winton-Henry for 30 years. They began developing the InterPlay practice and philosophy in 1989 and have been sharing it ever since.
They began developing the InterPlay practice and philosophy in 1989 and have been sharing it around the world ever since. They are co-directors of the non-profit organization Body Wisdom, Inc., based in Oakland, California, which encompasses all InterPlay activities.
In 1989, they also created WING IT! Performance Ensemble, which has grown to be a company of over 20 improvisors who weave together movement, storytelling and singing, including live instrumental music.
They have lectured, taught, and performed throughout the United States and in other parts of the world, including India, Thailand, Australia, England, Malawi and Germany.
There are InterPlayers all over, including a large group of people who have been trained in the InterPlay Life Practice Program and the InterPlay Leader Training Program. The program is offered regional in several cities in the US and other parts of the world.
They have written and published several books both together and separately: Chasing the Dance of Life; What the Body Wants; Having it All!: Mind, Body, Heart & Spirit Together Again at Last; The Wisdom of the Body; and The Slightly Mad Rantings of a Body Intellectual Part One. They have created countless concerts including performances of their community-based concert The Unbelievable Beauty of Being Human in several cities including Sydney, Australia. Their books and other resources are available from WING IT! Press.
Submit a Review
Rev. Jane E. Vennard author of Fully Awake and Truly Alive: Spiritual Practices to Nurture Your Soul
Cynthia Winton-Henry clearly and playfully describes the purpose, methods, and experiences of InterPlay. Meditations, practices, and stories intermingle gracefully with the text, and while reading, I was moved to move, embodying the vivid words and images. I finished knowing that Interplay is what my body wants!