Dragon Talks features an entire year's worth of puppet scripts that work and are accessible for all ages. Through Robbie the dragon, children, youth, and adults alike are drawn into the text in a fun, open, and irreverent (in the best sense of the word) way. Robbie asks questions of the text, and points out confusing parts, in a way that "sophisticated" church people are often afraid to do. As such, the Robbie conversations are a meaningful and effective way to engage the text in an open-ended and playful way.
Based on the Revised Common Lectionary, these scripts are designed for use during "children's time" in worship and can also be used as part of a Sunday or midweek Christian education program based on the lectionary.
Each script is written for two readers: "Robbie" and one other person. The book includes a CD, containing the scripts and permission is granted to duplicate the scripts for use within the congregation.
Samples:
Advent 1
Lent 1
6th Sunday of Easter
Proper 19
Learn how to make a puppet, which would be perfect to use with Dragon Talks!
James Lepard, Author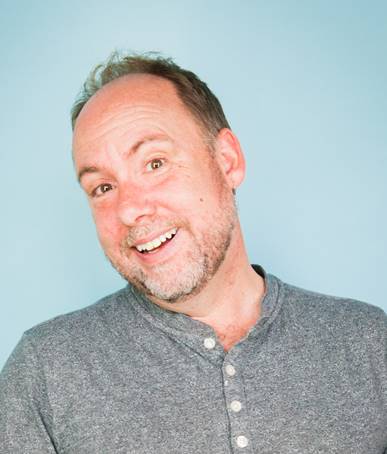 Rev. Dr. James Lepard has been an ordained minister for over 20 years, and for the past 12 years has served at Forest Grove United Church in Toronto, Canada. He has an undergraduate degree in drama and music from Augustana University College, and theological degrees from St. Andrew's College, Saskatoon, and from Chicago Theological Seminary. He's a husband, father of two amazing red-headed children, has one aloof Sheltie, and enjoys playing his vintage Dan Electro guitar with the music ministry at Forest Grove.
Submit a Review
Amazon.com
Joan Greenway
The grand kids love Robbie the Dragon at their church! Dragon Talks are great 5 minute puppet plays to be used for anyone interested in Bible studies. Two people, one with a puppet, can discuss a variety of Bible passages with intelligence, directness, and gentle humour that intrigues any audience no matter what their age. The plays could be used for Church school, Vacation Bible School, round table discussion, or for fun at a church picnic or camp fire. The carefully designed plays could also be used to introduce church meetings, Bible study, or stand alone for a thoughtful introduction or closing of meetings. Of course the most direct and proven successful use is the Children's Time during church services. Robbie attracts kids and would be a much loved guest speaker or regular church member in any church.