NOW 50% OFF

A RESOURCE FOR PASTORS, RELIGIOUS EDUCATORS, TEACHERS, AND PARENTS
Think about how Jesus taught. And rabbis. How have Buddhist monks taught children and adults for centuries? How have Hindu swamis taught? And Islamic leaders? And Indigenous elders in lands around the globe?
It is difficult to overstate the importance of storytelling when it comes to our desire to pass along our values, our spirituality, our faith to the next generation. Or to teach and inspire our own generation.
In this small book you will find perhaps the most concise and well-articulated guide to storytelling anywhere. Jed Griswold's 12 tips for storytelling and his 20 original stories are more than enough to clarify and inspire readers to engage in the art of storytelling. The book includes a sample lesson plan, also available as a free download. Download the lesson plan here.
Jed Griswold, Author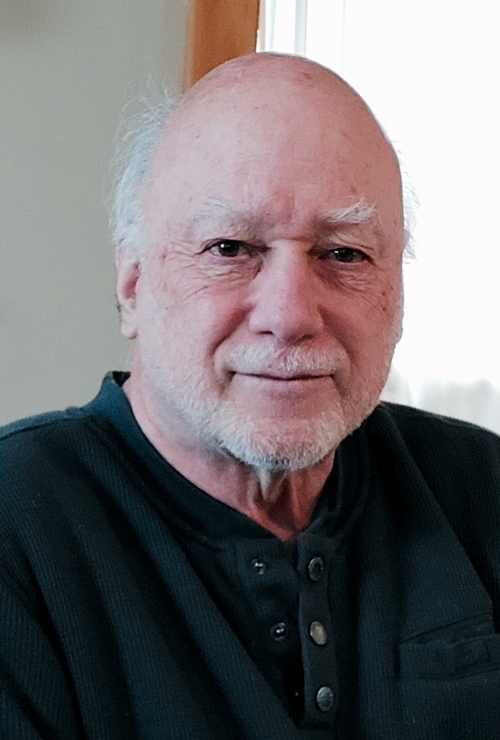 Dr. Jed Griswold is an ordained minister in the Christian Church (Disciples of Christ) tradition and has served several pastorates of different denominations. He has also been a college administrator and professor, teaching in the fields of psychology, sociology, philosophy, and religion and has led many workshops on applying the Myers Briggs Type Indicator (MBTI) to educational and religious contexts. He also has a passion for theatre and film – which began with childhood acting and continues today – drawn to the art because stage and film are creative and powerful forms of storytelling. He has written stage scripts and has also appeared in a wide variety of TV pilots, independent films, and feature releases (primarily as an extra), including Goodwill Hunting, Moonrise Kingdom, and Spotlight.
Submit a Review
Rev. Will Willimon
Professor of the Practice of Christian Ministry, Duke Divinity School, author of Stories by Willimon (Abingdon Press)
Jed Griswold knows how to tell a good tale, how to capture our imagination and engage our emotions in a good story. Just like Jesus. In this wonderful book, Jed shares his wisdom and practical advice that he has gained from a lifetime as a gifted Christian communicator. He not only tells some good tales but also teaches us preachers and teachers how to engage, instruct, and delight through narrative. Here's just the book for story tellers and story lovers (and aren't we all?).
Faith Chichester-Nickolas
Ed. D., Assistant Professor of Education and Early Education Consultant
Dr. Griswold bridges generations through joyful and relatable storytelling. His practical guide is a lovely way to explore values! He invites all to listen, sparking inquiry and welcoming children an opportunity to engage in conversation about life's experiences. Dr. Griswold provides tips for readers who wish to write and pass along their own stories, continuing the cycle of storytelling. His interactive methodology is supported by best practices and a sample lesson outline for story exploration. Teachers can use this lesson outline while addressing children's diverse stages of inquiry and reasoning, from how any story is important to them or by taking a deeper dive into a discussion of perspectives.
Randy Reno
Assistant Professor of Psychology, Dean College, and retired Baptist pastor
This book is for everyone who works with and teaches children. Parents, pastors, and educators of all types. For those watching for teachable moments. For times when a story can make a lifelong memory. You will likely jump ahead and read the twenty stories first. But make sure to turn back to the lesson plan guide, and you will be rewarded with some practical ideas for helping your audience to connect with and reflect upon each story. And don't forget to read the tips and hear Jed share his passion for storytelling and his pedagogical rationale for doing so.
Rev. Lari R Grubbs
Retired Christian Church Capital Area Regional Minister Christian Church (Disciples of Christ)
Anyone who has ever attempted to prepare and deliver a children's sermon and hold their attention needs this primer! It is a guide for erstwhile preachers to present a message which sustains worship while calling children (as well as adult listeners) into the process of learning and building a sustainable faith.
Rev. Dr. Jed Griswold uses his years of practical experience backed up by solid academic excellence to develop a guide for children's messages. His practical examples and easily understood reasoning lead the practitioner in preparation and delivery. Jed exposes potential pitfalls and dangers while encouraging personal creativity grounded in one's local reality. I highly commend this excellent tool to everyone as it applies to all preaching and storytelling!
Rev. Thaddaeus Allen
Regional Ministèr and President the Christian Church (Disciples of Christ) in West Virginia and Pennsylvania, Regional Minister for the Northeastern Region, Burwell & Allen LLC, Founder and Chief Steward
In this important work, Jed takes us by the hand and gently and skillfully leads us into the beautiful heart of the oral tradition of the faith. He invites us to put on our very best as proclaimers and professors and in doing so reminds us that our work is important and the form of the message matters! Anyone who takes the craft of Christian formation seriously will be grateful for this primer. In its pages I have been reminded of the ways of our ancestors and I have been inspired to take to heart the lives and needs of the present ones we engage. The book is a practical guide, and Jed Griswold is a polished and trustworthy guide himself.
Reverend David Pierce
BSW, M.Div, PCUSA/UCC Pastor
As a local pastor, I will keep this book handy on Sunday, and every other day of the week, too. It is a welcomed guide not just for storytellers, but for anyone who has ever wondered if their own story matters. Dr. Griswold reminds us that stories are the power to create spaces of belonging, wonder, and discovery. I look forward to sharing the wisdom of this book with my congregation.