An alternative to the remnant and mega-church model. Authors Sinclair and White combine their ministerial and journalistic strengths to write with honesty and hope about the future of the church. Study Guide included.
Christopher White, Author

Christopher White has served congregations in Ontario, Alberta, and Moyamba, Sierra Leone. He has contributed to CBC Radio's Morningside, Take Five, Fresh Air, and This Morning, and has been a columnist for Oshawa and Whitby newspapers. His articles have also appeared in the award-winning magazine, the United Church Observer.
Donna Sinclair, Author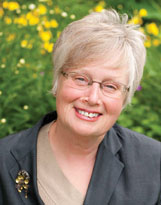 A journalist for more than 30 years, Donna Sinclair is an award-winning writer who has traveled widely in Canada, Africa, Central America, Britain, and Eastern Europe. She is the author of The Spirituality of Bread, The Spirituality of Gardening, A Woman's Book of Days, A Woman's Book of Days 2, The Long View and numerous other titles. Donna lives with her husband Jim in North Bay, Ontario.