NEW RELEASE
To a church that increasingly addresses itself to biblically illiterate people, to people who may have little or no church experience, and to those who simply call themselves spiritual-but-not-religious, Don Collett's look at the Christian year inspired by the work of the great Canadian scholar Northrop Frye offers a priceless gift.
"Frye conceived of a world beyond the normal confines of Christian doctrine and theology," writes Collett, "and then found a place for Christian doctrine and theology to provide the hope this world needs." This movement, says Collett, allows us to "begin conversations that seem wholly secular" – conversations that happen in "language" most familiar to people today, both inside and outside the church – "and arrive at the vocabulary of the spiritual life."
Don Collett, Author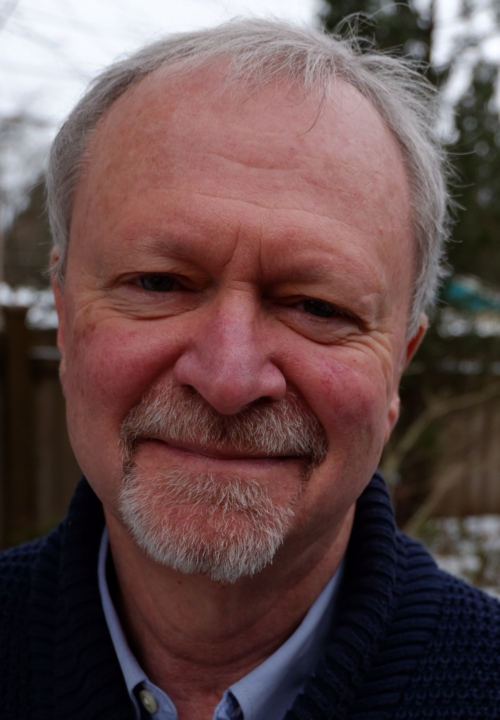 Don Collett is a Clinical Fellow of the American Association for Marriage and Family Therapy, and a Registered Clinical Counselor with the British Columbia Association of Clinical Counsellors. He provides therapeutic services to a broad spectrum of individuals, couples, and families from every walk of life and with various mental health concerns. He has worked in a wide range of mental health settings including employment centres and First United Church in the Downtown Eastside of Vancouver. Currently, he is under contract to provide therapeutic assistance to employees of Vancouver Coastal Health. As a minister with the United Church of Canada for over 35 year years, he brings his faith and theology to these various contexts when it is appropriate. He conducts workshops on various mental health issues and now specializes in addressing the particular challenges front line municipal workers face when encountering mental health issues in the community. He is the current President of the BC Association for Marriage and Family Therapy and sits on the Board of the Canadian Association for Marriage and Family Therapy.
Submit a Review
Kathryn Guthrie
Former United Church Minister
"Inviting and thoughtful...exploring that space between the rich traditions of biblical scholarship and the everyday of lives lived. For those of us who have long sojourned beyond the institutional church, yet still find our lives measured in a calendar of ancient seasons: new images and insights to be savoured from Universal Spirit."
Rev. Christopher White
United Church Minister and Author
"This is a book that contains both depth and beauty. Not only does it honour the work and spirit of Northrop Frye, but it provides us with new insights, not only into Frye but the seasons of the Christian year and the Christian life itself. It reflects the profound experience of the authors own life and his life in ministry and invites us to reflect upon our own. It is definitely food for the journey."